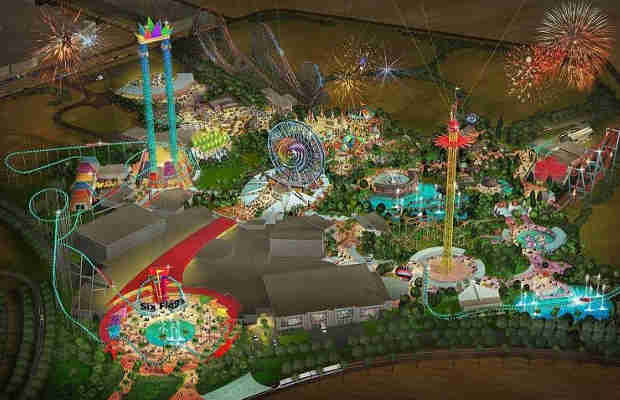 Dubai Parks and Resorts introduces MICE setup
Dubai Parks and Resorts, Middle East's largest integrated theme park destination, has unveiled its collection of corporate and private event spaces. Dubai parks & Resorts offers various event space, that includes:
The Rajmahal Theatre at Bollywood Parks Dubai, an 856-seat theatre featuring LED screens, a stage and lighting systems suitable for shows and events
The Hollywood Theatre at MotionGate Dubai, featuring 1,000 seats with advanced projection screens to support movie premiers or corporate presentations
Dabanng Theatre which can host up to 1,200 guests and features an interactive stage that can accommodate driving vehicles
Rock On!!, a restaurant in Bollywood Parks Dubai which accommodates up to 500 guests depending on the setting, with its own dedicated entrance
The Encore MPV, an 1,800-square-metre indoor multi-purpose venue, which can accommodate thousands of guests
Ideal for weddings, receptions, corporate events and parties, the outdoor plazas of Riverland Dubai, including Riviera Plaza (2,400 square metres), Boardwalk Plaza (1,150 square metres) and the Island Plaza (1,350 square metres), each offer their own unique atmosphere and personality
Tamure Ballroom at Lapita Hotel Dubai, a 710-square-metre indoor ballroom venue, which can be split to four sections and offers room for as many as 1,000 attendees
Lapita Hotel Dubai provides a total of 2,200-square metres of indoor event spaces for exclusive board meetings to product launches or corporate-wide celebrations
A unique facet about Dubai Parks and Resorts' MICE offerings is the ability to transform ride space into bespoke event space. "Imagine your wedding reception inside the Hotel Transylvania Castle or a corporate outing inside a Bollywood railway station. We even offer our own in-house, fully-licensed catering services representing nearly every style of international cuisines. Our meeting and events team can truly transform any private or corporate event into an amazing, once-in-a-lifetime experience," said Julien Munoz, vice president – sales, Dubai Parks and Resorts.
"The importance of Dubai as a MICE destination will only keep increasing due to the city's sophisticated infrastructure, numerous big exhibitions taking place, and draw for business travellers from around the world, especially Indians, given the travel convenience, and the constant development of tourist attractions, such as Dubai Parks and Resorts. Therefore, it is only natural for us to create a product to serve this growing segment and position ourselves as one of the biggest players in the MICE industry," he added.
Dubai Parks and Resorts is the Middle East's largest integrated theme park destination comprising three theme parks. Expected to open in late 2019, Six Flags Dubai will be the destination's fourth theme park and the region's first Six Flags theme park.