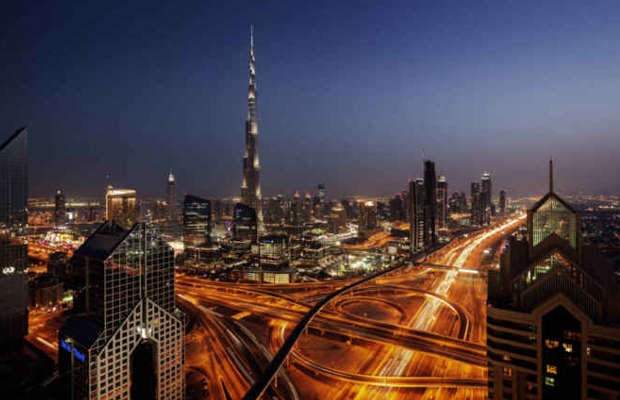 Dubai now among top 10 destinations for international meetings
Dubai has emerged as one of the top 10 destinations for international meetings, according to the latest edition of the International Meetings Statistics Report published by Union of International Associations (UIA). The report ranked 1,157 cities globally based on the total number of international meetings that took place during 2016. Previously ranked 14th in the 2015 edition, Dubai has moved up the list to claim the 10th spot with a total of 180 meetings taking place in 2016, reflecting a growth of 24 per cent. Dubai is the only city in the Middle East and Africa to appear in the top 25 in the rankings.
Issam Kazim, chief executive officer, Dubai Corporation for Tourism and Commerce Marketing (DCTCM), said, "With these latest UIA rankings it is once again clear that Dubai is now not only the regional leader in the sector, but also a major destination on the global stage for business events. We will continue to strengthen our business events offering, and strive towards transforming Dubai into a global knowledge hub."
The total number of meetings assessed include those that are organised by international organisations, as well as ones organised by national organisations or branches but with significant international character. In 2012, Dubai ranked 26th with a total of 76 international meetings that took place in the city.
Steen Jakobsen, director, Dubai Business Events, said, "Dubai's business events industry has undoubtedly grown over the past decade, and we are very proud that the city is being regarded as one of the top 10 international meetings destinations by UIA, competing with over 1,100 worldwide destinations for the spot. We have worked very hard to achieve this status, with strong support from public and private partners, including Dubai World Trade Centre, hotels, Emirates Airlines, flydubai and other meetings industry suppliers, and are aiming to continue enhancing our offering to remain competitive and further propel Dubai's ranking in the years to come."
The latest UIA rankings report comes on the back of Dubai's recent announcement to launch the Dubai Association Conference which will be held from December 11 to 12, 2017 at the Dubai World Trade Centre. A first-of-a-kind in the region, the conference acknowledges the crucial role associations play in Dubai's socio-economic development and its transition to a knowledge-based economy. Guided by the theme of 'Building a Community', the Dubai Association Conference will host association executives from regional and international associations, government representatives, university faculties and students as well as other professionals who are keen to develop associations.
In addition to the Dubai Association Conference, Dubai is also set to host key international business events this year, including Academy of International Business Annual Meeting, Federation Internationale des Demenageurs Internationaux (FIDI) Annual Conference, Annual Congress of the Asia Pacific League of Associations for Rheumatology, and the International Primary Immunodeficiencies Congress.