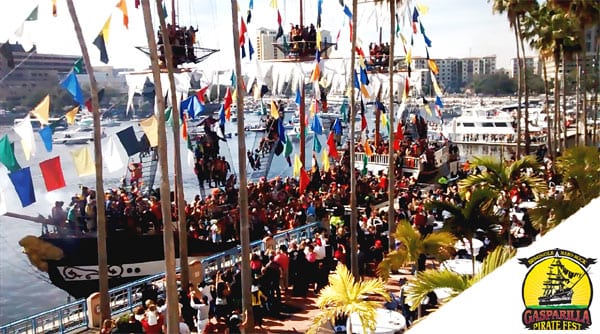 A colourful pirate invasion
The Gasparilla Pirate Festival held every January in Tampa is a grand event that is a major tourist draw in the west coast of Florida
The best time to visit Tampa in Florida, USA is undoubtedly during the Gasparilla festivities, in the month of January. The whole city of Tampa turns into a pirate themed party location.
The story traces its antecedents to the 18th century mythical Spanish pirate José Gaspar who had invaded the Florida coast. Since 1904, the city celebrates this mock-invasion with a flotilla of pirate ships invading Tampa city.
The pirate ship of José Gasparilla, along with his crew docks at the Tampa Convention Center. They confront the mayor and demand keys to the city, following which they take him hostage.
The colorful Parade of Pirates draws more than 300,000 people. It is supposed to be the third largest parade in the US. Apart from the grand spectacle that the parade presents, for the public the biggest takeaway are the colorful beads collected from the pirates.
Watch video here: