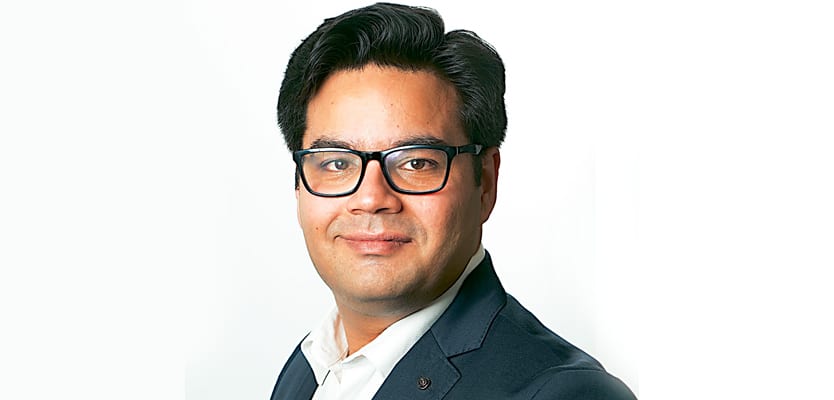 We work towards improving the visa offer on an ongoing basis: Vishal Bhatia, country manager- India, Visit Britain
Vishal Bhatia, country manager- India, Visit Britain, shares his views on the plans and strategy of Visit Britain and the future roadmap. By Reema Lokesh
How would you describe the evolution of VisitBritain in the India market?
India is a huge tourism opportunity for VisitBritain. We recognise India's long-term potential as an inbound tourism market. India is forecast to generate 23 million outbound visits globally by 2020 and with the Indian economy growing at a rapid pace, inbound tourism to the UK from this market looks set to continue to grow. The UK is the second most popular destination in Europe for Indian travellers and we want it to top the list as number one! India is a top 20 market for us (17th for the number of visits and 14th for the amount that visitors spend) with about 562,000 visits annually from India to the UK with visitors spending about £454 million in 2017. VisitBritain is expecting visits from India to the UK to increase 21 percent between 2017 and 2027.
What are the key focus areas for business growth and market penetration?
VisitBritain is focused on inspiring visitors from India to explore more, travel further and stay longer when they visit Britain. We want Indian travellers to experience more of regional England and are promoting family travel during the winter months with a campaign focused on London, Manchester and Liverpool.
VisitBritain is also working with partners in market including airlines, content partners and tour operators to promote accessibility to England through regional gateways that offer connecting routes on Middle Eastern carriers have also been growing fast, providing access to travellers from Tier 1 and 2 cities within India to regional British cities including Birmingham, Edinburgh, Glasgow, Manchester and Newcastle on Etihad Airways and Oman Air. We are also promoting the ease of rail travel within the UK.
Through our 'Find Your GREAT Britain, I Travel For… campaign we are tailoring content to the passions that inspire India travellers including food and drink experiences, culture and sport, while also promoting Britain as the place to travel to right now for new adventures, undiscovered experiences and tourism products that visitors cannot get elsewhere.
Building partnerships and engaging with our travel trade partners who can amplify our messages and increase distribution is very important to VisitBritain's work in India, and we have a senior trade relations role in Delhi.
Is there a distinct strategy applied for India that is unique?
VisitBritain appreciates and values the importance of the travel trade in India and works closely with Cox and Kings, Thomas Cook and Wego. We continue to extend our activity to Tier 2 cities, holding training sessions for the travel trade on UK destinations and the latest tourism products and experiences on offer as well as the promotion of new products and customised itineraries. We continue to host educational trips to destinations across the UK.
We very much encourage the Indian travel trade to use the tools we have created.
This year of course sees the Cricket World Cup hosted in England and Wales from May to July and we see this as a promising platform to strengthen our tourism ties.
Is there a marketing strategy that VB focuses on?
In addition to our Find Your GREAT Britain, I Travel For…campaign, we plan to uplift consumer marketing activity to inspire our audience to visit Britain now. We want visitors from India to spend more time exploring and experiencing Britain. To tap into the leisure, business and VFR segment we are promoting short breaks focusing on Birmingham, Edinburgh, Liverpool, London and Manchester, coupled with the surrounding countryside. We continue to build on our existing partnerships and work with new ones, amplifying our marketing and converting the inspiration to visit Britain in actual bookings.
Your views on Brexit and its impact on tourism?
Tourism is one of Britain's most valuable export industries, its third largest service export and growing faster than many other sectors. And tourism needs no trade deals to continue to thrive and to attract overseas investment. VisitBritain is forecasting 40 million inbound visits overall to the UK by 2020, the first time it will break through the 40 million visit mark.
Visas is a major concern. Can you throw some light on it?
We welcome all initiatives that improve our competitive tourism offer globally. The UK has 18 Visa Application Centres in India, more than in any other country, and has continued to expand its premium and priority services. We are and will continue to work with the trade and UKVI to provide a platform for engagement and work towards improving the visa offer on an ongoing basis. VisitBritain does not undertake visa processing, however we continue to talk to the India travel trade and businesses to understand their concerns.