'We want to revive the concept of home-based Ayurveda'
Wellness tourism is the next big thing and Kerala-based The Travel Planners is at the forefront to bring back traditional Ayurveda. Anish Kumar P K, CEO, The Travel Planners, elucidates on the way forward for India tourism and plans for International Yoga Day in June.
What are the trends driving the tourism market in India?
Wellness tourism is the next big wave. Leisure movement is showing some decline but wellness is really picking up. A wellness tour operator in Germany was saying that the interest in wellness tourism to Kerala especially for Ayurveda is on the rise. People who have undergone treatment in Sri Lanka and also in Kerala say that you cannot compare or benchmark the experience in Kerala which is very authentic. In Kerala, our therapists are well trained and our centres are also accredited by the Government, classified as Green Leaf or Silver Leaf. So there is a general perception that the Ayurveda centres in Kerala are authentic and genuine. There have been some spurious operators but the classification has helped the market grow.
What niche products is Travel Planners working on?
We plan to revive the concept of home based Ayurveda where only four to five rooms are used. Earlier Ayurveda was home-based and customised, we are trying to bring that back. Traditional Ayurveda doctors could investigate by just holding the pulse or hand of the patient. We want to bring that skill back. We have identified a few doctors who are basically traditional doctors or vaidyas. We have a gooseberry tank for bathing after the treatment – a pure authentic concept along with bits of naturopathy and confined to say maximum of ten people. We also have daily yoga for healthy living.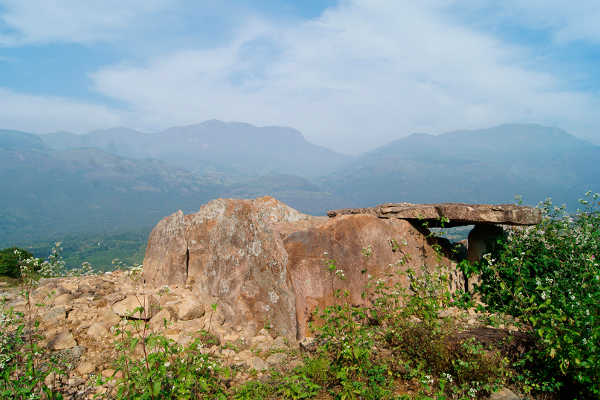 What are your plans as president of Association of Tourism Trade Organisations (ATTOI)?
As ATTOI president, we are planning a big Yoga event approved by AYUSH on International Yoga Day in June this year where many international yoga experts are participating. We have a lot of dolmens in Kerala called muniyara in the local language. These are pre historic caves on top of mountains in Munnar where yogics or sages used to meditate. So 5,000 years ago, these were actually meditation centres. If you go there you can feel the positive aura. Our plan is to connect these meditation centres internationally through this event. We have already shown these caves to AYUSH officials and they have approved.
Recently there has been a lot of negative brand imaging of India due to security reasons?
Yes, sadly India tourism has suffered a lot because of this negative image of India as far as security is concerned. ATTOI recently launched Kerala's first complete, dedicated travel portal that is multi-lingual, www.tourismnewslive.com. The aim is to give positive news and brand image for the whole country.
How can tourism leverage on digital marketing as a business strategy?
It is unfortunate that there are a lot of internet users in India but Indian tourism websites don't figure in the first ten of any tourism search worldwide. Recently, ATTOI ran a Tweet campaign about school memories in Malayalam which started trending on the web and was a huge success. We then suggested to Kerala Tourism to run a similar campaign in Malayalam called Devathinde Swatham Naadu (God's Own Country) using Malayalam hashtag, which soon started trending. So if our state tourism boards run such campaigns linking it to the Incredible India website, it will drive traffic to their tourism websites. Another suggestion is to invite celebrities with lots of social media following to our destinations and they can recommend it. India needs to do social media marketing like Maldives and Singapore.
Kerala has recently formed a digital marketing committee and I am a member of this committee. Five tour operators are part of this committee whose main aim is to develop digital marketing strategies.
Tell us about your unique TTP app?
The TPP app is available on Android as well as IOS. People who book tours with us are given all the info on this app – from their travel documents to who is travelling with them, driver's mobile number and also alerts like flight delays, restaurants nearby, toilets, weather info, etc. We have reviews about hotels and customers can even review the driver. We are pleasantly surprised to know that this app is being downloaded even in China so we can use this app to help us get a foothold in that huge market.