ADTOI plans foray in southern markets with its convention in Vizag
Association of Domestic Tour Operators of India (ADTOI) will be hosting its eighth convention-cum-exhibition in Visakhapatnam with the support of Andhra Pradesh government. The convention themed 'Explore India- One Nation, Many Worlds' will be held from November 17 to 19, 2017 at Novotel Hotel, Varun Beach. At a recent press meet held in New Delhi, P P Khanna, president, ADTOI, informed,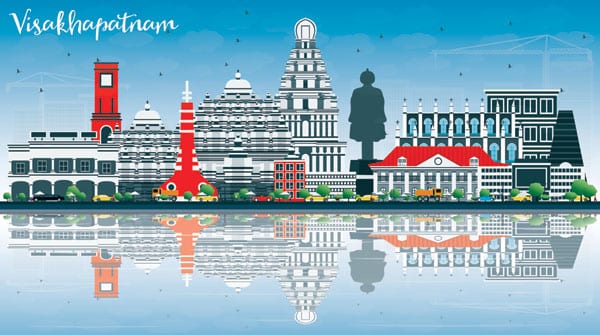 "Visakhapatnam popularly known as Vizag is called the Goa of East India. It truly has some unique offerings for the domestic market with its well built infrastructure and third cleanest city of India tag. Domestic tourists are keen to explore more destinations and we as an association want to unravel new places. Through the convention, we will promote the state's numerous offerings and bring them to India's notice."
Rama Rao, special officer on duty, Andhra Pradesh government, was also present during the press briefing. Extending his views on the tourism potential of the state, he said, "Andhra Pradesh government understands the tourism potential of the state and has associated with companies like Wizcraft to create tourism destinations. Through this convention we are hopeful that these regional agents will witness what the state has to offer and showcase it better."
The Ministry of Tourism, Government of India, Gujarat Tourism, Jammu and Kashmir have already extended their support with further associtions awaited from tourism boards like Madhya Pradesh, Kerala, West Bengal, Odisha Tourism, Telangana Tourism and other stakeholders in the industry.
Focusing on the convention, Rajat Sawhney, convention chairman and vice president, ADTOI, stated, "As a pan-India association, we now wish to penetrate the southern market and strengthen our presence. Vizag will be perfect opportunity for us to understand and explore the markets, unveiling some new products for our members as well. As for the two day sessions, some of the topics include new ideas and strategies for growth in domestic market, digital media, rural tourism, India's potential in MICE and weddings, is infrastructure only solution for tourism growth in the industry among other relevant topics. We are already seeing queries from states like Siliguri, Kargil and Kerala which shows the penetration of
domestic tourism."
The convention is expected to be attended by over 300 delegates including government officials, hoteliers, airlines and other major stakeholders of the tourism industry. The association has already extended an invitation to K J Alphons, minister of state for tourism to attend the event. Pre and post FAM tours will be organised to Sunray Resort in Vizag and explore Araku Valley which is a popular destination in the region.
Dalip Gupta, convention co-chairman, expressed, "We are all set to welcome delegates to the event and open a new doorway of opportunity for them. As the convention co-chairman, I look forward to see our members in full attendance and gain maximum through the sessions and exploration tours. I am sure Andhra Pradesh will unveil itself as a great opportunity for domestic travel movement through our convention."
Addressing the gathering, Chetan Gupta, general secretary, stated, "A lot has already been said about the various opportunities in the state and it holds tremendous potential. We hope the five days of convention and explorations can help our members understand how to best package the unique destinations in Andhra Pradesh."
The convention is to be held at Novotel Hotel at Varun Beach. The five-star luxury property offers exeptional views of the Bay of Bengal. The hotel is know for hosting events of large scale seamlessly, located at the proximity of some pristine beaches and business centres. Apart from being an event destination it is also well known as a vacation hotel for leisure travellers. The delegates will be staying at the same hotel and experiencing its hospitality.
Visakhapatnam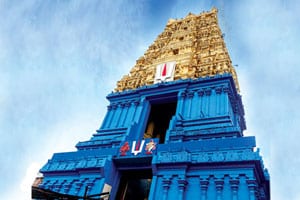 Located on the eastern shore of India, Visakhapatnam also known as Vizag is often called 'The jewel of the East Coast'. The port city also known as Vizag is home to pristine beaches, natural attractions, wildlife, clean surroundings and fresh air. Nestled among the hills of Eastern Ghats and facing the Bay of Bengal gives it a unique advantage over other cities of this beautiful state. According to history, the city was named after the god of Valor-Vishakha. It was a part of the Kalinga Kingdom, under Ashoka's rule in 260 BC. It passed on later to the Andhra Kings of Vengi.
As the largest city in Andhra Pradesh, it has become a hub of industries, private sector companies and the IT sector. Being a port city, it has also become the home of Eastern Naval Command of the Indian Navy. One of the best tourism destinations of the area, it offers everything from lakes, beaches, hill ranges, caves to valleys. The district also boasts of some cultural spots that represent the heritage of India.
It offers diversity of things from a small area, be it bird watching, experienceing natural terrains, churches, temples, natural valleys which are yet to be fully discovered by the Indian travellers. It has beaches along the Bay of Bengal, only made more picturesque by the surrounding vegetation. Other popular tourist locations include the Venkateswara Temple, Baba Ishaq Madina Dargah, Church of the Virgin Mary, Vuda Park, Kailasagiri Hill Park and many others destinations.
Delegates will be able to experience a luxury stay at the Sunray Resort as part of their FAM tour. The garden and pool view rooms are both cozy and inviting. One can lay back to enjoy the stay and service. They will be able to indulge in regional cuisines and traditional delicacies at the property. With some of the best indoor and outdoor spaces, Sunray Resorts can be used for weddings and MICE events too.
Araku Valley has also been added to the post FAM itinerary. The valley is surrounded by thick forests of Eastern Ghats mountain range. It is home to a number of tribes and the famous Borra Caves. A tribal museum dedicated to the area's numerous indigenous tribes, known for their traditional Dhimsa dance showcases traditional handicrafts. The caves are truly a natural wonder yet to be discovered by Indian explorers. William King, the British geologist discovered the cave in 1807. It is a naturally formed cave believed to be 150 million years old. The perennial water flow over millions of years resulted in the formation of the caves.
A miniature train runs through Padmapuram Gardens, with its sculptures and tree-top huts. In addition to being a beautiful vista point, you can also try your hand at a number of adventure sports here, which include trekking and swimming as well.
Vizag has some unique places like Vijayawada, Vellore, Rajahmundry, Anantpur, Kurnool which are yet to find a prominent position on a domestic traveller's itinerary. This convention will surely open more doors and create new tourism opportunities for domestic travel agents.