'The beauty of Kashmir resides in our people'
The beauty of our place is world famous, but the true beauty rests in our people, says Mahmood Ahmad Shah, director tourism, Kashmir. He highlights the state's new tourism offerings across niche segments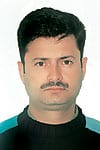 The natural beauty of the state of Jammu and Kashmir is well known and revered the world over. However, it's the people that is its true tourism wealth; this is what the director of tourism, Kashmir wishes to convey rather emphatically. He clearly states that the media in general has been rather harsh and hard on the state by displaying stories of negativity and images of unpleasant situations, which are either hyped or unwarranted.
He proudly states that the Kashmir he knows or experiences is all about warmth and welcome especially to tourists and visitors. "From our taxi drivers to our boat men to our staff on ground, our message has been only about being friendly and forthcoming to our visitors. It's rather unfortunate that stories of love and friendship are always kept on the backburner. I am sure many know, that the famous Bollywood film song Jai Jai Shiv Shankar, was filmed in Kashmir. However, I wonder how many know that the temple (Rani temple in Gulmarg), which was part of the song's backdrop, till today has a Muslim who conducts the Aarti (Prayer) every single day," he expresses.
Of museums and  masterpieces
The story of Kashmir is all about tourism. From eco tourism to winter tourism, from garden tourism to adventure tourism, the story of J&K tourism is worth viewing in a refreshing light. He insists that the tourists need to stop by and experience the wonders of the State Museum, which houses some unique ancient weaves from 1817 and manuscripts and more. Interesting findings of Burzahama are also housed there.
Going green
The tourism authority has brought on some interesting changes to ensure the environment is kept clear of pollution as much as possible. The main market walkway in the heart of Srinagar is designed to be completely vehicle free. It has been declared as a pedestrian zone. The department has also ordered for around 20 more battery operated, non-polluting vehicles, to the existing 10; these will be deployed at prominent tourism zones. Further, a successful drive was conducted to install sewage treatment plants on houseboats.
Positive progress
The state has always been proactive toward the film fraternity. Single window clearance is actively undertaken and not just on paper. Both Indian and global films have relied on the region's landscape that has been a cinematographer's
delight. The region is also encouraging MICE business. There are conference facilities both in Srinagar as well as in tourist spots like Gulmarg and Pahalgam.
The private sector players and hospitality brands also offer some excellent MICE facilities. The state has encouraged incentive schemes to set up guest house facilities and tourist attractions such as adventure parks. Since the region offers some spectacular mountaineering and trekking routes, the region along with
the Indian Mountaineering Foundation, offers insurance cover for such soft and serious adventure activities.
"Kashmir is famous for its blossoms and gardens and also a perfect destination for winter tourism. Come by to experience some heartwarming hospitality across seasons," he concludes.