This is the right time for Dream Hotel Group to expand in India
Dream Hotel Group recently signed a hotel management agreement with Viiking Ventures, to open Dream New Delhi in 2019. Jay Stein, group CEO, Dream Hotel speaks about the brand strategy plans for the India market
What will be the unique brand positioning of Dream Hotels in New Delhi's luxury hospitality market?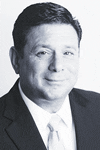 Dream Hotels are unlike anything else in New Delhi's luxury hospitality market, because we are focused exclusively on lifestyle – and have been focused on lifestyle since 1996, 20 plus years of experience. Our forward-thinking design and innovative F&B experiences sets Dream apart from the competition.
Will this be the beginning of your second entry and expansion plans in India?
We are excited about our first Dream Hotel in New Delhi, which is due to open in 2019. It will be an iconic property and we are working closely with the owning company to develop what will be a flagship for the Dream Hotels brand. With the growth India is experiencing and its positive outlook, we believe there is a strong rational for us to bring our brands to the region including Dream, The Chatwal, Time and Unscripted.
Are you looking at any other destinations in India for your different brands?
We think this is the right time for Dream Hotel Group to expand in India. The market is now fully ready for lifestyle brands such as Dream and Unscripted as well as boutique luxury hotels such as The Chatwal.
What kind of interest are you seeing from developers in India?
We are seeing a great interest from developers to develop different hotels with a different offering. We strongly believe that our brands and operating philosophy will directly cater to this gap in the market. We have a number of active discussions with major regional investors to develop each of our brands in the region.