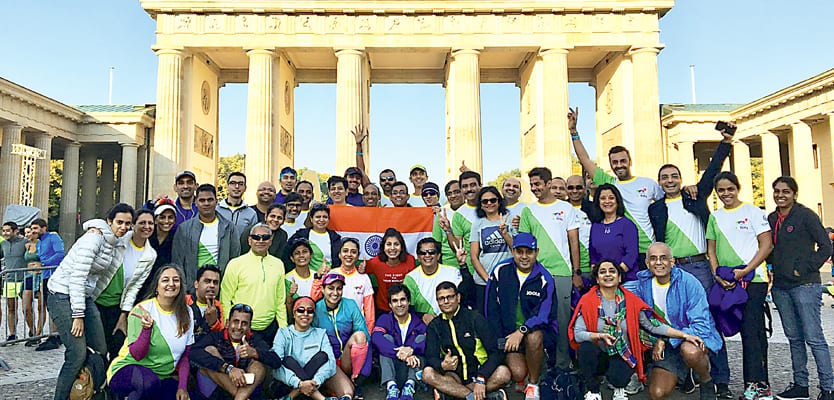 Sporting spirit: A niche opportunity
The concept of sports tourism which was rather spoken in the stands is now alive and kicking on the ground complete with all action.
The concept of sports tourism which was rather spoken in the stands is now alive and kicking on the ground complete with all action. Reema Lokesh receives views with three travel industry professionals who have made inroads in this niche field and are finding it a powerful zone to be in. Let's see their insights on Sports Tourism and its increased relevance in the tourism sector.
Dimple Gandhi, director, Cutting-Edge Events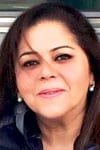 Cutting Edge is a boutique travel management company focusing on sports tourism, MICE and leisure travel. Founded in 2004, our company has realised the power of this sector quite early in time. We have been associated with sporting events in India since a while and have been associated with some of the world's premier sports organisations such as FIFA, ICC and IPL and have created customised tours to the world's leading sports events such as the FIFA World Cup, Formula One and World Cup Cricket. Some of our recent exclusive appointments include the following: Exclusive Sales Agent of F1 Experiences in India for the Formula One 2018 & 2019 Seasons, The Exclusive Hospitality sales Agent for the FIFA Confederation Cup 2017 and FIFA World Cup 2018 in Russia. According to me, sports tourism in simple terms means travelling primarily to watch sporting events. We have seen this segment of the travel industry evolve and come into its own over the past 15 years. Some of the recent trends are as follows:
While cricket is and will for a while remain the most coveted of all sports, we have seen tremendous increase in interest and travel for football, Olympics, tennis Grand Slams and Formula One,
Corporates are increasingly planning their MICE calendars around major sports events as they are a huge draw for employees and clients alike,
Some families, honeymooners and other travellers also plan their holidays to cover a match or two if they are visiting a country that is hosting a major sporting event.
We are seeing a lot of younger clientele in their 30s with higher disposable incomes enjoying sports tours.
Families and spouses are increasingly joining the sports tours which were earlier dominated by men. This typically increases the length of the tour and families end up visiting other tourism attractions as well.
Many people end up visiting destinations that otherwise would not have featured on their travel wishlist.
Subhash Motwani, founder and director, Namaste Tourism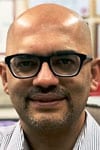 Another travel company that is seeing business sense in sports tourism and especially marathon and running tours is Namaste Tourism. It has recently forayed into marathon tours to expand its experiential travel portfolio. Namaste Tourism, an initiative of Compact Travels Mumbai, an experiential travel company, with effect from 2019 has been appointed as an official tour partner for one of the world's major marathons – the Berlin Marathon which will be held on September 29, 2019 in Berlin. Subhash Motwani, founder and director of Namaste Tourism who is also a marathoner having completed several marathons and half marathons including the Midnight Sun Run in Tromso, Norway; the Basel Marathon and the Amsterdam marathon where he ran 42.195 kilometres was excited to add one to the world major marathons where over 45000 runners each year run the full marathon in September – a distance of 42.195 kilometres.
Motwani says the demand for active tourism, whether it is cycling or marathons or Iron Man tours is increasing as more people are getting active and wish to experience cities through sight-jogging trips." He further adds that in 2017, they had few runners going to run one of the most scenic marathons in the world and since last year their focus has been to promote experiential travel and the demand to organise such running tours has increased over time. The company has also launched a special website dedicated for running tours that has started with Berlin Marathon this year. They also plan to soon add a few more exciting runs across the world. "What better way to see the world than reducing the carbon footprints through active participation," concluded Motwani.
Gauri Jayaram, founder, Active Holiday Company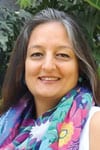 Another Indian company that is looking at sports tourism rather seriously is Bengaluru-based Active Holiday Company. It has been recently appointed as official tour operator in India for the TCS New York City Marathon. With this Active Holiday Company becomes the first Indian travel firm to become the Official Tour Operator for all six Abbott World Marathon Majors. The TCS New York City Marathon is regarded to be the largest marathon in the world with 52,811 finishers in 2018. As per information from Gauri Jayaram, founder, Active Holiday Company, in the 49 years of the race's history, this is the first time New York Road Runners (NYRR), the organisers of the TCS New York City Marathon, has appointed an Indian company to promote and popularise the race amongst Indian marathon runners. The TCS New York City Marathon works with tour operators in 51 countries. India ranks in the top 20 markets in terms of the number of runners who travel to New York to run the race, many of who aspire to complete of the Abbott World Marathon Majors. The Abbott World Marathon Majors (AWMM) is a grand slam of marathons where participants run a full marathon in six of the world's best-known races: Tokyo, Boston, London, Berlin, Chicago and New York. Runners who
complete all six races are awarded the prestigious 'Six Star Medal' and finishers are featured on the AWMM website. "We are excited to welcome Active Holiday Company as an official International Tour Operator for the 2019 TCS New York City Marathon and are eager to further engage with the running community in India through this partnership. We look forward to hosting this year's runners from India and wish them all the best as they begin their incredible journey to the 2019 TCS New York City Marathon," said Michael Capiraso, president and CEO at NYRR.
According to Procam International the size of India's marathon business is pegged at US$ 200mn. "We are incredibly proud to be part of the 2019 TCS New York City Marathon, one of the world's greatest marathons! Since 2014, we have served hundreds of Indians running international races and we believe that we have tremendous value to add to the runners' experience, which is the ultimate aim of NYRR as well. In addition to guaranteed entry, registering for the TCS New York City Marathon through an international tour operator provides hassle-free travel arrangements, giving runners the chance to focus on their race. Runners will also have the opportunity to meet and interact with other participants from across the nation who form part of the Indian contingent," said Jayaram. Marathon tour operating first emerged as a business in the USA about 40 years ago. Since then a niche of travel organisations have emerged offering expertise and comfort to runners by helping them plan their marathon journeys as well as helping cities and countries popularise this type of tourism.