Kannur will be the nerve centre of the new Malabar circuit
P Bala Kiran, director, Department of Tourism, Government of Kerala, outlines his plans to make God's Own Country the new adventure hub of the country
How can Kerala be developed as an adventure tourism hub?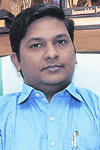 Kerala, which is known to be the God's Own Country, is blessed with a wide range of natural and scenic beauty which support diversified adventure activities such as trekking, surfing, wildlife safaris, paragliding and aquatic sports. Kerala offers the thrilling experience of adventure activities to the domestic as well as foreign tourists. The Department of Tourism, Government of Kerala is following a robust development plan in order to promote the adventure tourism of the state as it has huge potential and can substantially contribute to the overall growth of the tourism sector.
With the prime focus on developing new possibilities to drive adventure tourism, the tourism board is keen on working closely with the forest department. The endeavour of joint efforts with the forest department will result in the growth of adventure tourism without harming the environment. With the promotion of adventure tourism, Kerala will be re-branded as 'the land of adventure' to woo the younger generation by offering them activity and water-based tourism. Emphasising on water based activities, the tourism board plans to develop water parks.
Which destinations in Kerala have the potential to attract adventure enthusiasts?
India's most happening destination, Kerala has in store an array of adventure packed destinations, including gushing rivers, high-altitude mountains, dense forests and vast stretches of the sea. The state offers vacationers a lot of opportunities and experiences to unleash their adventure spirit.
One of the popular places that foreign and domestic tourists prefer to visit is Wayanad, which is famed for its rich biosphere of the Western Ghats. It is the base for various walking trails and trekking routes. Tourists also prefer to indulge in adventurous activities like climbing to Chembra Peak and treks across the Brahmagiri hills and Meenmutty.
Another prominent destination that tourists are opting to experience adventure tourism is Thekkady, which is well-known as Kerala's biggest sanctuary. The widely known Periyar National Park is one of the world's top 18 biodiversity hotspots. The state has witnessed escalated number of vacationers over the couple of years for alluring adventure activities such as bamboo rafting, night trekking, boating, camping, and wildlife spotting. Moreover, the tropical rainforests has a lot to offer in terms of adventure tourism.
Thenmala is famed for vibrant rubber and tea plantations at the foothills of the Western Ghats in Kollam district. This place is a great eco tourism hotspot, with the privilege of being India's first planned eco tourism project.  Shenduruney Wildlife Sanctuary offers exciting wildlife sightings and boating experiences to travellers. In addition, adventure enthusiasts can also experience nature walks, rock climbing, guided treks and river-crossing activities in the Adventure Zone. Munnar is another preferred destination to visit in Kerala, especially in the months of autumn. Sightseeing of the tea plantation and visits to a tea factory and tea museum are the some of the rewarding adventures for travellers. Climb at Anaimudi Mountain, boating at Madupatty and Sethuparvathipuram Dam and wildlife safari at the nearby Eravikulam National Park offers fascinating adventurous activities to vacationers. Kuttikanam near Peermedu in Idukki is one of the best places for adventure seekers. This picturesque hill station is surrounded by lush green tea plantations.
Has the tourism department allocated any promotional budgets for developing this segment?
The state is following a vigorous promotional campaign in order to drive growth of adventure tourism with the promotion of Northern Kerala. Under the campaign, Kerala Tourism plans to promote its Malabar region, including Kozhikode, Wayanad, Vekkal and Kannur aggressively through a Rs 325 crore project. Kannur will be the nerve centre of the new Malabar circuit, which will be linked through a river cruise project – called 'Malanadu cruise'. The activity-oriented tourism would help the state to achieve the target of doubling foreign tourist arrivals and increasing domestic tourist arrivals by 50 per cent by 2021.
What role can the ATOAI play in growing the adventure tourism segment in God's Own Country?
Adventure Tour Operators' Association of India (ATOAI) has always been keen on promoting adventure and eco-tourism in India in order to create awareness about the immense potential for adventure tourism. ATOAI has been a strong support to the tourism department of the Government of Kerala by promoting adventure tourism in an environment friendly manner. The interest of travellers is increasingly gravitating towards adventure tourism offerings, including expanded worldview, nature and discovery, physical health, fun and thrills, unique and meaningful experiences. With the aim to celebrate, highlight and deliberate on these new pathways, Kerala is hosting the 13th Annual Convention of ATOAI, which is scheduled for September 18-21, 2017 at Kumarkom in Kerala. With the aim to drive the growth of adventure tourism, the adventure travel fraternity will come together to emphasise its commitment to activity and adventure based tourism.
Is Kerala Tourism working on safety guidelines for adventure tour operators in the state?
With the aim to promote adventure tourism and increase the tourist footfall in the state, Kerala Tourism has inculcated several stringent safety guidelines for adventure tour operators. These guidelines have been developed in tune with international standards post discussion with various departments such as ports, police, fire safety, minor irrigation and health. Collectors of all the 14 District Tourism Promotion Councils are responsible for the implementation of the safety guidelines. Periodic checks have been conducted in order to ensure compliance. Through taking preventive safety measure, it is estimated to build confidence among tourists and adventure enthusiasts. Some of the fundamental guidelines for tour operators are as under:
Prepare definite pre-departure programmes
Awareness modules to be distributed among the tourists before their departure to the destination ( including culture, history, food habits, climate, responsible travel tour programmes, healthcare, do's and don'ts, dress code, etc.)
Fix group size for all programmes taking care the carrying capacity of the destination. All escorted tours should have tour managers.
Detailed information to be given to tourists on arrival at the destination.