France eases its visa process for Indians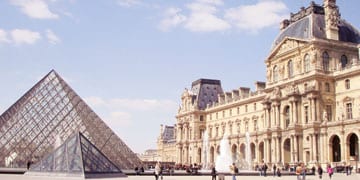 Archana Sharma – New Delhi
In an effort to increase Indian tourists to France, the French government recently made key announcements to ensure ease in visa procedures for Indian tourists. Tourist and business visas for Indians visiting France will now be delivered by French consulates within 48 hours beginning December 1, 2014. According to Francois Richier, French ambassador to India, "France is an ideal location for students, business travellers, artists looking for inspiration, food lovers and many more. The new measures will strengthen the connectivity between the two countries at all levels." The French government has been on a drive to smoothen visa processes for India. Currently the official maximum processing time is 15 days. But in July, French minister for foreign affairs Laurent Fabius had announced that French consulates would issue tourist and business visas within two working days beginning January 1, 2015.
Richier also announced that eight new visa application centres will be opened in Chandigarh, Jalandhar, Pune, Goa, Ahmedabad, Kochi, Hyderabad and Jaipur by December 1, 2014. "Indian citizens will be able to apply at any visa centre in the country, regardless of their area of residence. Visas will be delivered within 72 hours in these new centres, depending on the time for transportation of visa applications to the French consulates," he added. Presently France has its visa centres in New Delhi, Mumbai, Bengaluru, Kolkata, Puducherry and Chennai.
According to tourism statistics, over 3.5 lakh Indian tourists visited France in 2013. "The number of visas issued by French consulates in India has increased by 33 per cent for January to October 2014 compared to the same period in 2013. We expect to reach 90,000 visas delivered in 2014," added Richier.
The 'Chalo Paris' app, an all-in-one information application developed for smart phones and tablets, specially designed for the Indian traveller planning a French holiday, was also unveiled to be made available to the public on December 10, 2014. "It will be constantly upgraded and after observing its feedback eight more destinations will be added. For instance, places beyond Paris and across France, like Normandy, Bordeaux, and other areas and regions which are easily accessible from Paris," said Richier.
Catherine Oden, director, Atout France India, informed that an average Indian group stays for two-three nights while FITs stay for at least five-10 days. "Although the majority of Indian travellers visit France as part of escorted tour packages and groups, we are also seeing a steady increase in the number of FITs from the past few years."