Cox & Kings celebrates 260th anniversary in New Delhi
Cox & Kings, the world's oldest travel company celebrated its 260th anniversary at an event held at  Hotel Shangri-La's Eros, New Delhi recently. The event was also graced by K J Alphons, minister of state (Independent Charge) for tourism along with travel and hospitality fraternity, diplomats and business leaders. Speaking about the future prospects in the field of tourism, Alphons said, "The tourism sector in India is looking very positive this year as we have crossed the 10 million mark for foreign tourist arrivals and earned revenue of 27 billion dollars through foreign tourist arrivals. This has been possible because of companies like Cox & Kings who have been working together with the government. In the next three years, we aim to double the foreign tourists' inflow and the revenue we earn from foreign tourist arrivals and that is only possible if the industry continues to work
together."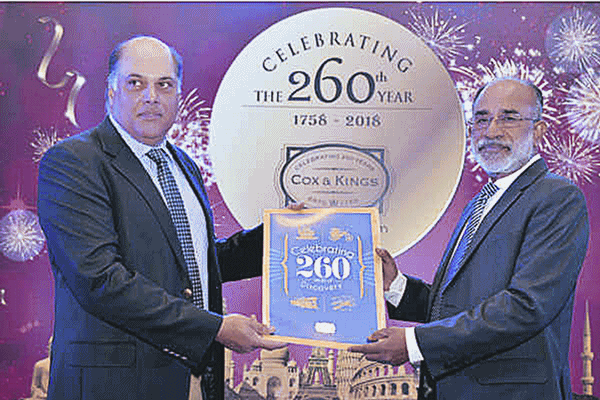 The evening witnessed the launch of a series of year-long events and exciting offers curated for customers including the '260th Grand Celebration Offer' where travel fraternity can book any Duniya Dekho/ Gaurav Yatra/ Aamhi Travelkar/ Instant Holidays tours and enter contests and win 260 Free Holidays to Dubai, Thailand, Oman, Optional tours, 260 Gift Vouchers of  Rs 26,000/- each and Rs 5,000/- each among several other  offers.
Enumerating his experiences and journey till now, Peter Kerkar, group CEO, Cox & Kings said, "We are unique in the leisure space with an unrivalled tradition of 260 years of service to our customers. It is with pride that I commend our staff for making our company so successful and more particularly relevant even today. Our longevity is a testimony to their ingenuity and transformative spirit that Cox & Kings remains a world leader in the travel, education and hotel space."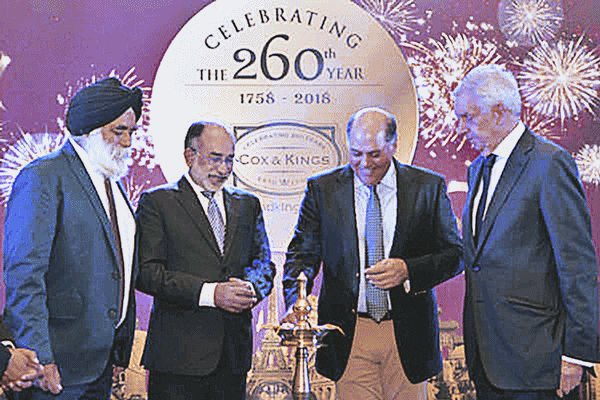 Cox & Kings is the oldest travel company in the world and also one of the leading leisure and education travel groups with operations in 22 countries across four continents. It is one of the most experienced travel companies in the world, having been in operation since 1758. Headquartered in India, C&K has over the last three decades transformed itself into a diversified, multinational travel conglomerate with a focus on the new-age global consumer. C&K operates in three key verticals; Leisure, Education, Hybrid Hotels.
Leisure-India is best known by the Cox & Kings brand in India, an integrated travel enterprise, offering the best and widest range of travel options to individuals, groups and businesses in the fastest growing major economy in the world.
Leisure-International operates in multiple countries, mainly under the Cox & Kings brand, with a greater focus on premium-end travel. Education operates under the brand names PGL and NST, among others. PGL and NST are market leaders in experiential learning in the UK.
Cox & Kings is one of the founding members of the World Travel and Tourism Council (WTTC) and also a member of premier industry associations across the world. Over the years the company has won many awards which stand testimony to its excellence in service.
Continuing with its winning legacy, the prestigious PATA Gold award 2017 was  presented to Cox & Kings for Marketing Media in Social Media category.