New roles for the industry's movers and shakers
NRAI
National Restaurants Association of India (NRAI) has made some new appointments in the managing committee which include representation from all segments. New appointments made to the managing committee include: Pratik Pota, CEO, Jubilant Foodworks; Zorawar Kalra, managing director, Massive Restaurants; Priyank Sukhija, director, Lazeez Affair; Kabir Suri, director, Azure Hospitality; Varun Tuli, managing director, Yum Yum Cha; Nitin Saluja, CEO, Sunshine Teahouse (Chaayos); Sam Chopra, chairman, Carls Junior from Delhi /NCR; Anurag Katriar, executive director and CEO, Degustibus Hospitality; A D Singh, director, Olive Bar & Kitchen; Mohit Khattar, CEO, Baskin Robbins; Rahul Leekha, director, Coffee by Di Bella from Mumbai; Manu Chandra, partner, Olive Café South (current Bengaluru Chapter head); Kayum Dhanani and managing director, Barbeque Nation from Bengaluru.
---
Etihad Aviation Group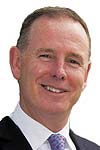 Etihad Aviation Group has recently appointed Tony Douglas as group chief executive officer, who will join the company in January 2018. Douglas joins Etihad from the United Kingdom's Ministry of Defence, where he has served as CEO of the defence equipment and support department, responsible for procuring and supporting all the equipment and services for the British Armed Forces. In the UK, he held senior positions with airport operator BAA, and as chief operating officer and group chief executive designate of Laing O'Rourke.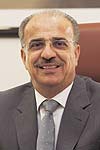 Etihad Aviation Group has also appointed Abdul Khaliq Saeed as the new chief executive officer for Etihad Airways Engineering. Saeed brings over 35 years of international maintenance, repair and overhaul (MRO) industry experience, and joins Etihad Airways Engineering from Abu Dhabi based, Turbine Services & Solutions (TS&S) where he has been chief executive officer since 2014.
---
Metrojet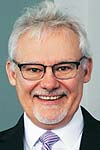 Metrojet, a Hong Kong-based business aircraft services provider, has appointed Gary Dolski as chief executive officer. He will oversee Metrojet's long term business development and strategic growth, as well as day-to-day operations. Dolski, a Canadian national, has over 35 years of aviation industry experience having worked with Bristol Aerospace, Bombardier, MD Helicopters and Jet Aviation. He joined Metrojet as the managing director of aircraft management and charter in April 2017.
---
deGusitbus Hospitality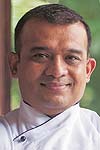 deGustibus Hospitality has recently announced its new corporate executive chef, Kedar M Bobde who will be heading all brands under the umbrella group, including Indigo, Indigo Deli, Neel & D:OH!outlets along with moveable feast in India. With an experience spanning over 23 years, he has worked with renowned hospitality brands like The Leela, Jumeirah, Meridien, InterContinental, Radisson and Hyatt, and has been part of the pre-opening team of Vu's – Italian Fine Dining, InterContinental Hotels at Emirates Tower.
---
Wharf Hotels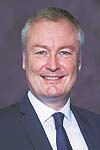 Wharf Hotels has appointed seasoned hotelier James Bevans as its new group director of rooms. Reporting to the group's vice president of operations, Bevans is responsible for room operations of the group's 15 operating hotels under the Niccolo and Marco Polo Hotels portfolios across China, Hong Kong and the Philippines. Bevans will also be tasked with overseeing the rooms divisions for three new Niccolo projects in Hong Kong, Changsha and Suzhou. Bevans brings with him nearly 25 years in leadership roles with luxury brands including Hyatt, The Peninsula, Mandarin Oriental, Fairmont and Raffles.
---
The St Regis Doha, Qatar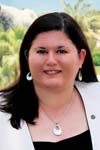 The St Regis Doha has announced the appointment of Rebecca Platt as director of marketing to join as part of their executive committee. With over 15 years of marketing experience in the hospitality industry, Platt brings extensive PR, marketing and digital knowledge to the property. She will be heading the marketing team as part of the senior leadership team at the hotel and will be responsible for developing the complete marketing strategy and representation of the St Regis Doha. In more recent years, she has worked for recognised hoteliers such as the Shangri-La Group, the InterContinental Hotel Group, Wyndham Hotels and UK-based Bespoke Hotels Group, as well as celebrity chef Marco Pierre White in assisting in his hospitality ventures in the UK.
---
MSpa International
Patrick Huey has joined MSpa International as group director of Spa – Asia. Currently on the board of directors of the International Spa Association (ISPA), Huey joins Minor Hotel's MSpa International in Bangkok from the Caribbean. Huey brings a rounded approach to MSpa's holistic well being programme. He has over two decades' experience in luxury hospitality, from Ian Schrager hotels in New York to the Four Seasons and Viceroy groups, in roles from overall group strategy to daily operations and sales.
---
InterContinental Hotels Group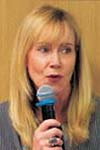 InterContinental Hotels Group has appointed Claire Bennett as chief marketing officer, effective immediately. Bennett joins IHG from American Express, where she held a number of senior, consumer-focused marketing roles over a period of more than 10 years. During tenure with American Express, she has overseen global marketing and brand management, leading its worldwide advertising, media, sponsorship and marketing research teams. Claire has an in-depth knowledge of the travel and tourism sector, as a former executive board member of the World Travel and Tourism Council (WTTC), and through her participation on multiple industry advisory boards.