New roles for the industry's movers and shakers
Carlson Wagonlit Travel (CWT)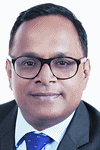 Carlson Wagonlit Travel (CWT) has appointed Vishal Sinha as chief executive officer of CWT India. He will be based in CWT India's head office in Gurugram. Reporting to Kai Chan, CWT's president for Asia Pacific, Sinha will be a member of CWT's Asia Pacific leadership team. He takes over from Geeta Jain, who has moved into a new global role at CWT as strategic programme vice president, responsible for driving innovation and business transformation. Sinha will lead CWT India's team of over 1,200 people across nine offices. He will also be responsible for growing CWT's business in India, particularly with local companies and small and medium enterprises (SMEs), many of whom do not yet have managed travel programmes.
---
Jet Airways
Jet Airways recently announced the appointment of Vinay Dube as its chief executive officer. Dube's appointment has been approved by the Jet Airways board of directors at its meeting. An accomplished industry leader and an aviation veteran with close to three decades of global business experience, Dube has an established track record of business restructuring at large, complex, multi-national organisations. He has lived and worked in the US, Europe and Asia and is recognised within the industry for consistently delivering high levels of customer service, brand improvement, profit expansion, revenue growth, operational excellence and employee engagement.
---
VFS Global

Niloy Pyne has joined the VFS Global Group as its group general counsel, based out of Dubai. His primary duty will be to oversee and head the group's legal department covering businesses, functions  and activities spread over 120 countries. Pyne, who was based in Kolkata, with more than 25 years experience with expertise in diverse fields such as company law, private equity, power and energy and commercial litigation. He started his carrier with Khaitan & Co and later became partner of leading Indian law firms such as Amarchand & Mangaldas, Paras Kuhad & Associates and Lakshmikumaran & Sridharan.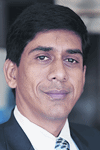 VFS Global has also appointed Mukesh Jain to a newly created role of chief technology officer. In this role, Jain will lead the company's strategic thrust towards introducing advanced technology-driven projects that involve digital transformation, innovation, analytics and interoperability of systems. Jain comes to VFS Global with an experience of 21 years in strategic product engineering and innovation, setting up and leading global product engineering teams and building large scale technology products from ground-up along with in-depth analytics.
---
Tourism New Zealand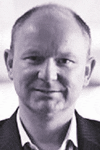 Tourism New Zealand recently announced the appointment of Gregg Wafelbakker to the role of general manager, Asia. Wafelbakker joins Tourism New Zealand from Westland Milk Products where he had been based in Shanghai as general manager, China and general manager of marketing for the past three years. He has over 20 years' experience in the food and beverage industry. He graduated from Massey University in 1994 and joined what was then the New Zealand Dairy Board. With Fonterra and legacy companies, he has held a variety of technical, sales and general management roles in New Zealand, USA, Singapore, Thailand and Germany.
---
Etihad Aviation Group

Etihad Aviation Group has appointed Ray Gammell as interim group chief executive officer, effective immediately. James Hogan, current president and group CEO, will leave the company in July 2017. Gammell was Etihad Aviation Group's chief people and performance officer and has been a member of the executive leadership since joining the business in 2009, where he has led the creation of a performance culture across the group. Gammell joined as a member of the executive leadership team, developing and leading the company's people strategy to create a performance driven culture, enabling the growth of the business and positioning Etihad as one of the most attractive employers globally.
---
JW Marriott, Mumbai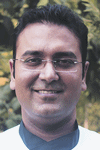 Chef Vishal Atreya has been appointed as the new executive chef at JW Marriott Mumbai Juhu. With a career of over 16 years, he brings with him knowledge and understanding of the hospitality industry. After graduating from the Institute of Hotel Management in Chandigarh, Chef Atreya started his culinary journey as a trainee with The Taj Palace Hotel in New Delhi. In 2010, he moved on to The Imperial Hotel, New Delhi as the executive sous chef. He later joined The Ritz Carlton LLC in 2013 as the executive sous chef.
---
Sofitel Mumbai BKC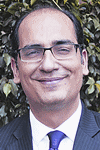 AccorHotels has announced the appointment of Pankaj Wadhwa as the new director of sales and marketing for Sofitel Mumbai BKC. In his role, Wadhwa will be responsible for leading and further improving all aspects of the sales and marketing communications and promoting brand strategies. He has been in the hospitality industry for over 18 years. He started his career with Hotel Trident Udaipur, in May 1999 and thereafter worked with Hyatt Regency Mumbai and Pune, Novotel Mumbai Juhu Beach, The Park Hotels, InterContinental The Grand Mumbai and Grand Hyatt Delhi.