New roles for the industry's movers and shakers
The Westin Kolkata Rajarhat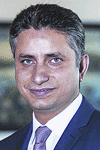 RAHUL MAINI has taken charge of The Westin Kolkata Rajarhat as the GM. Always leading from the front, he started his career with The Taj Mahal Palace Hotel (Mumbai) while pursuing his Diploma in Hotel Management. Maini holds a Diploma in Hotel Management, Catering Technology and Nutrition from the National Council of Hotel Management (New Delhi). In his pursuit of excellence, Maini joined the Marriott Executive Apartments and Renaissance (Mumbai), in March 2001. After having worked there for over three years, he handled fine food & beverage operations at the most premier Taj properties- Taj Palace Hotel (Dubai),Taj Mahal Hotel (New Delhi)and later at Taj Lake Palace (Udaipur).
In his current role, as GM of The Westin Kolkata Rajarhat, Maini is all set to focus on improving personalisation and guest recognition, besides improving the competitive edge and re-strengthening the brand presence. Additionally, he will be seen formulating, administering, directing and coordinating all department activities to develop and implement long-range goals to meet business and profitability growth objectives.
Crystal River Cruises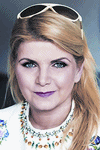 Crystal River Cruises has announced that Hungarian producer MARIANN PELLER will be the godmother of Crystal Ravel, the company's fourth new 'Rhine Class' river ship. Born in Budapest, Peller is renowned for creating the hit Hungarian television show 'Virtuosos', the world's first classical music talent show, as well as founding the Young Virtuosos Foundation, which promotes the study of classical music for young artists. "We are delighted to welcome Mariann Peller to the Crystal Family, as her passion for the classical arts in her home country and around the world is the perfect complement to the spirit of the Crystal River Experience," said Tom Wolber, president and CEO, Crystal.
Renaissance Bengaluru Race Course Hotel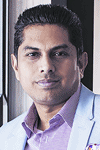 FIROZ JANGARIA has been appointed as the GM at Renaissance Bengaluru Race Course Hotel. In his new role, he will be responsible for overseeing the hotel operations and ensuring stellar standards of guest service with which the Renaissance brand is associated. As head of the hotel, he will be leading the executive team with strategic planning and tactical management. Jangaria brings a wealth of over 15 years' experience, with expertise in hospitality operations and management. He is an excellent team player and is very involved in mentoring the associates who work with him.
JW Marriott Maldives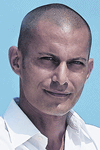 MARC GUSSING has been appointed as the GM at JW Marriott Maldives. He is a hospitality professional with over 20 years of illustrious industry exposure in the luxury segment. Gussing has proficiently been part of both city and hotel settings, corporate organisations and independent properties across the globe. In his role as GM, he is responsible for achieving targets by developing and implementing strategic sales, marketing plans and initiatives in the hotel's continuing effort to deliver outstanding guest service and financial profitability.
Prior to joining JW Marriott Maldives, he held the role as the GM at Minor Hotels in Maldives. Over the past decade, he has worked as the general manager and hospitality consultant for a spectrum of companies, including, Per AQUUM, Jumeirah Hotels and Resorts, ALiLA, Paresa, and Nira Hotels & Resorts. His career has taken him across Europe, the Middle East, Indian Ocean and South East Asia (Switzerland, France, Israel, Seychelles, Maldives, Thailand, and Indonesia).
Sheraton Grand Chennai Resort & Spa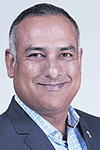 SHIBIL MALIK is the first GM of Sheraton Grand Chennai Resort & Spa – the premium resort property coming up on the East Coast Road of Chennai. He will be responsible for launching the new resort and positioning it as a destination in itself for unique experiences like no other.
Malik has previously held various positions in the company and has been associated with Marriott's premium distinct and classic brands – The Westin & Sheraton.
Heritage Village Resort & Spa, Manesar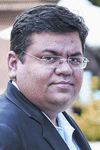 SUMIT GOGIA has been appointed as GM, Heritage Village Resort & Spa, Manesar. Gogia will be responsible for sales and marketing, revenue management and all aspects of the hotel's operational functions. An alumni of Institute of Hotel Management, Catering and Nutrition, Panipat, Gogia's experience as a hotelier spans over 17 years. While more recently, he was the director of Events at Hyatt Regency, Delhi, he has previously worked with prominent brands like Shangri-La and The Leela Palace, Hotels & Resorts. His extensive time spent in Delhi NCR will definitely give him an edge as he gets ready to helm this charming 154-room resort.
The Fern Hotels & Resorts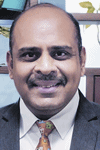 DEVRAJ HALDER has joined The Fern Hotels & Resorts as general manager – operations (North). Before joining The Fern Hotels, he was associated with Royal Orchid, Jaipur. Armed with an MBA, Halder carries with him more than two decades of work experience, having worked with some of the best national and and international brands. Some of the brands he has worked in the past include, Renaissance Goa Resort, Crown Plaza New Delhi, The Suryaa New Delhi, etc. "I am really looking forward to my new association with The Fern Hotels & Resorts and will try my level best to consolidate the brand in the northern territory," he said.