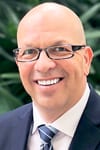 Essel Group
Essel Group has announced the appointment of industry veteran Jurgen Bailom as President & CEO of the Group's upcoming cruise line business, Zen Cruises (an Essel Group enterprise). With Bailom's appointment, Essel Group heralds the announcement of India's premium cruise line with the purchase of its first ship, the Pacific Jewel – a 70,285-ton, 2000 passenger ship from P&O Australia. With a career spanning over 30 years in the cruise and hospitality industry, Bailom was president and CEO of Grupo Vidanta Cruises prior to Essel Group. He has also held senior corporate director positions within several of Royal Caribbean's brands.
South African Tourism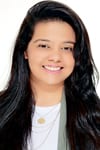 South African Tourism has appointed Mitalee Karmarkar as the head of Marketing and Communications: India. She joins SA Tourism from the Consulate General of Sweden where she was the senior officer for communications, media and cultural affairs for the past four years.
Her responsibilities include developing, implementing and managing strategies to help the country achieve this goal. Mitalee has over 11 years of experience in the communications and media industry and has held a variety of marketing, business development and communication roles and comes with a wealth of experience in the tourism industry.
NYC & Company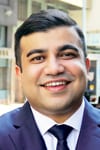 NYC & Company has announced Arun Govada as the organisation's new director, tourism development – Asia-Pacific. In his new role, he is responsible for driving leisure, educational, and special interest travel to New York City's five boroughs from key visitor markets including China, India, Japan, Korea and Southeast Asia. Most recently, Govada worked at the planning and design firm UDP International, as well as, IBM Corporation.
NHCC & HICC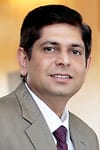 Novotel Hyderabad Convention Centre (NHCC) and Hyderabad International Convention Centre (HICC) has announced the appointment of Manish Dayya as the new general manager. He brings with him over two decades of experience in the trade and hospitality industry. He has been with AccorHotels since 2013 and has held multiple roles across various locations in India. Being a proficient hospitality professional, Manish has expertise and valuable insights on augmenting brand standards for the company. In his new leadership position, Manish will be responsible for spearheading operations at this dual property.
Renaissance Bengaluru Race Course Hotel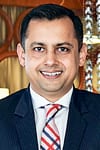 Subhankar Bose is the newly appointed General Manager at Renaissance Bengaluru Race Course Hotel. In his new role, he will spearhead various specialised functions of the hotel and will be responsible for steering the management team. As head of the hotel, Subhankar will be leading the executive team with strategic planning and tactical management. He brings a wealth of over 17 years of operational experience, with expertise in hospitality operations and management.
The Galle Face Hotel, Colombo, Sri Lanka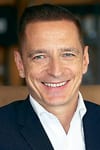 Louis T Collection has named Robert C Hauck general manager of the iconic Galle Face Hotel, Colombo, Sri Lanka and area vice president for South Asia. In this new role, Hauck will oversee the operations of the 156-room historic seafront property while supporting growth objectives and driving operational excellence for Louis T as it accelerates its strategic expansion in South Asia.
A hospitality leader with over 25 years of experience in hotels across Asia, Europe, South America and the Caribbean, Hauck was most recently general manager of Kanuhura in the Maldives.
Travelport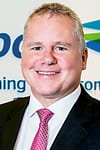 Travelport has appointed Mark Meehan as managing director of its newly formed Asia Pacific, Middle East and Africa region. Meehan has built a distinguished career at Travelport, having been successful in a range of high-profile global and regional roles during his 19-year tenure with the company.
Most recently, he was managing director of Travelport's Asia Pacific operations, which grew by 10 per cent during 2017. Prior to that, Meehan was managing director for Travelport Africa, a role that saw him grow the company's share across the continent and establish owned operations in both South Africa and Kenya.
Boeing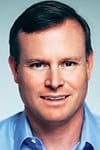 Boeing has announced that Phil Musser, senior vice president of communications, will depart the company in early November due to personal and family considerations. Musser joined Boeing in September 2017. Anne Toulouse, current Boeing vice president of global brand management, will replace Musser on an interim basis until a permanent successor is named.
Toulouse joined Boeing in 1989 as media rela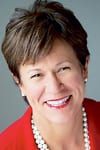 tions manager in Huntington Beach, Calif., at what was then McDonnell Douglas.