Flying high with Bird Academy
Bird Academy is one of South Asia's leading IATA – certified Authorised Training Centers. Radha Bhatia, chairperson, Bird Group speaks about the institution's focus on bridging the employability gap within the aviation and aerospace sector since last two decades
Bird Academy was recently awarded the IATA 2018 Regional Top Performer Award at the Global Training Partners Conference in  Istanbul, one among the many achievements in its two decades of existence. For the last nine years the institution has been awarded by IATA, and it is yet again a proud moment for Radha Bhatia, chairperson, Bird Group, who says, "After my post graduation, I started my work life as a school teacher. That was my first job, and once a teacher is always a teacher. I got married and then shifted to Delhi. Joined my husband's business and there I used to take fresh people and train them myself. That was sort of a passion for me. Later on, I thought it was a great need in the industry to have academies, institutes, so we created Bird Academy." Officially,  the academy came up in 1998 and got accredited to IATA in 2002.
The courses given include travel, tourism, aviation, security. "We have a whole list of courses. We are also accredited to DGCA to do Cat 16 and 17 for dangerous goods," says Bhatia. She informs that she had the honour to open the first Skill Development Centre in Chandigarh, in February 2018. This is a collaboration between Civil Aviation Ministry, Airport Authorities, National Skill Development Corporation (NSDC) and Aerospace & Aviation Sector Skill Council (AASSC). "We have been mandated to do a particular training, the two trainings that are done are Customer Relationship Management (CRM) and Security. We are the only today to have this important tieup with NSDC for skilling in aviation sector. The target to be achieved is 2400 people in three years, and 70 per cent have to be placed," mentions Bhatia. The Government of Odisha wants to replicate the NSDC programme in the state. "We will also be doing it in Bengaluru and Hyderabad, and have been contacted in Maharashtra," she adds.
The faculty at Bird Academy are mostly from the airline background. Bhatia acknowledges it is not easy to get good faculty as trainers are very few. "We took few trainers and tried to increase their knowledge. That is an effective way of retaining them as they see a lot of growth and excitement in their career," she says.   Bhatia affirms that when she had started, the vision was to educate people, "We need the manpower within our group companies and outside also." Bird Academy has tieups with airlines, big travel agencies and OTAs for placements.
Girls in Aviation
Women in Aviation is part of an international organisation, with chapters all over the world. In India there are 55 members, from different fields in aviation. WAI also sensitises youngsters for various jobs in the aviation sector. "There are so many jobs in the sector. We try to bring more women and train them for particular jobs like what we did in Kochi – we trained young girls to do baggage handling. We will also teach them driving and then train them on to airfield for handling baggage loaders. The girls are very enthusiastic. We catch them young. The first time we did for five airports, last year for 10 and this year it is going to be 17-18 airports," states Bhatia.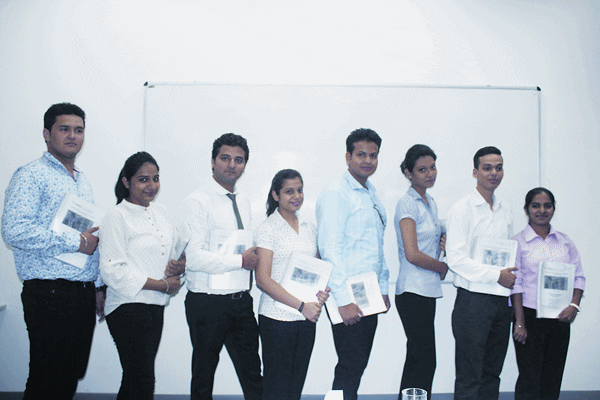 Globally, Girls in Aviation is celebrated every year on Sept 24. "To go to 17 airports at one go is not possible, so we will kick off from June. Airports Authority of India has been helping us out from the start. They offer us the the airports, we contact the schools in nearby areas, and invite the girls to the airports, take them around and explain to them about the jobs. Our members fly in voluntarily to address the girls and tell them how they have reached the level," says Bhatia. Last year a booklet was launched with KPMG with 30 job profiles in aviation, which will help guide these youngsters how to proceed. "Last year we tried to invite a few parents, so that once they make up their mind there should be someone at home to support them," adds Bhatia, pointing out that if one takes into account manufacturing also, there are more than a hundred jobs in the aviation sector.