GNTO launches Culinary Germany as the global marketing theme for 2018
Today when experiential travel is rapidly gaining pace in leisure travel among countries, the German National Tourist Office (GNTO) has launched 'Culinary Germany-More to Explore' as its core global marketing theme this year. With a purpose of showcasing Germany as a favoured culinary destination a press conference was organised in New Delhi recently.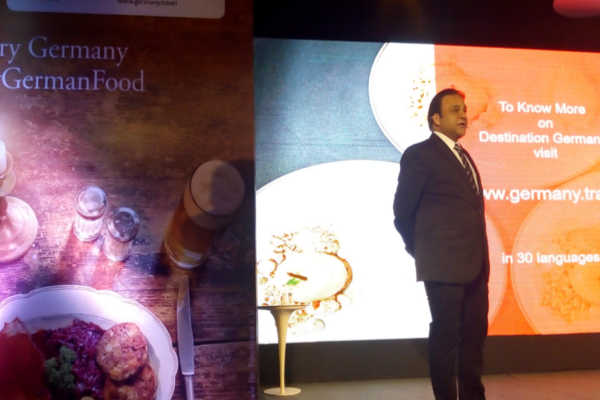 Addressing the gathering, Romit Theophilus, director, sales and marketing, GNTO, India said, "Food forms an integral part of any traveller's itinerary. Experiencing the local flavours helps enhance the flavour of any holiday and makes for everlasting impressions. With over 5,000 beers from 1,300 breweries, 300 types of bread, 1,500 types of sausage, 13 wine regions, 292 Michelin-starred restaurants and 3,000 to 5,000 Christmas markets, Germany is sure to satiate any traveller's appetite. From 'Pannfisch' fried fish in the north to green sauce and 'Bratwurst' sausages in Central Germany to dumplings, 'Maultaschen' pasta pockets and 'Eisbein' ham hock in the South-German cuisine is as diverse as the country's varied landscape."
Germany is among the top destinations for India outbound. The country witnessed 8,52,224 visitor overnights in 2017 registering a growth of 13.8 percent over 2016. GNTO has also predicted that there would be five to eight per cent growth in visitor overnights for the year 2018. "We have witnessed a rise in solo travellers to Germany including both men and women above 18 years of age. Around 44 percent of travellers belong to MICE segment and visit Munich, Cologne and Berlin in large numbers", said Theophilus.
According to the Quality Monitor survey of the German tourism industry and the Global Web Index, four per cent of international holidaymakers come to Germany specifically for the variety and quality of its food and drinks. The sector, therefore, contributes at least 3.2 million overnight stays to Germany's inbound tourism. 53 per cent of holidaymakers from abroad say that going to restaurants and cafes is one of their favourite things to do, besides sightseeing and visiting museums and exhibitions. 40 percent of international guests like to experience typical regional cuisine while on holiday in Germany.
On being asked about the popularity of Indian cuisine in Germany, Theophilus informed, "Indian cuisines are very popular. There are around 2000 Indian restaurants across Germany."