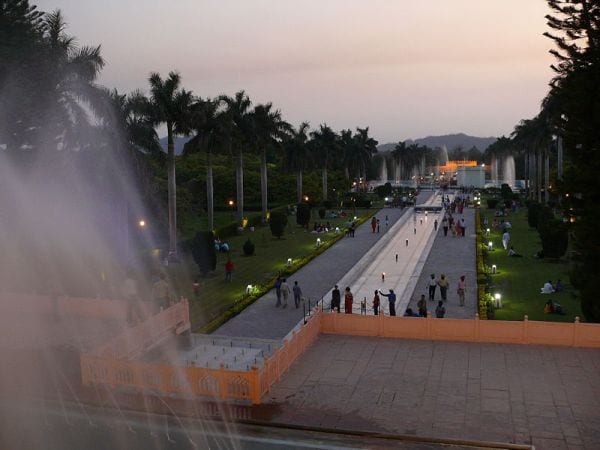 Cleartrip forms exclusive partnership with Haryana Tourism
Cleartrip has tied up with Haryana Tourism as its exclusive online booking partner for tours and activities in the state. As an exclusive online ticketing partner, Cleartrip will now enable its users to easily discover and book a variety of experiences, including visits to museums, amusement parks and kids gaming zones, recreational activities like boating trips, day outings to Haryana Tourism's resorts, and visits to the renowned Yadavindra Gardens (formerly Pinjore Gardens), a historic 17th century garden in Mughal architectural style.
In addition, to promote these activities and experiences by Haryana Tourism, Cleartrip also plans to develop engaging content on the platform and run campaigns to drive awareness among travellers.
Commenting on the association, Ankit Rastogi, VP- Accommodation and Activities, Cleartrip, said, "As an experiences-focussed travel platform, we are always on the lookout for strategic partnerships that can help us enhance our services and drive a superior customer experience. Haryana is a vivid kaleidoscope of diverse landscapes, rich in history as the seat of Indus Valley Civilisation and the war of Mahabharata, showcasing magnificent archaeology and celebrating art and culture. We are glad to be the first OTA chosen by Haryana Tourism as its exclusive online booking partner for activities and tours. Haryana is a much-admired destination among weekend travellers in North India as well, who travel several miles to visit the gardens, forts, palaces and other popular sites in the state. However, the inability to plan these visits by booking them online often leads to inconvenience. The biggest benefit of this partnership will be to our customers, who will now be able to conveniently discover and book a variety of tours and activities online on a single platform, without having to compromise on a pleasurable travel experience."
Vikas Yadav, MD, Haryana Tourism, said, "The aim behind making our inventory of tours and activities available on Cleartrip is to extend greater convenience by bringing ticketing online and ensure a larger footfall of travellers to the state. Our partnership with Cleartrip will facilitate unparalleled convenience to travellers from regions around Delhi/NCR and Chandigarh who want to take weekend trips to some of the popular sites in the state like the Pinjore Garden. At the same time, it will also unlock Haryana Tourism's vast potential by allowing us to scale our digital reach and cater to mobile consumers through Cleartrip with its massive popularity especially among the increasingly growing segment of tech-savvy Indians."