AI robot Sophia explores Abu Dhabi
Sophia, the first humanoid robot, who has received citizenship from Saudi Arabia, is well known in India as she visited the country twice recently. Sophia is making news again, in Abu Dhabi. The popular UAE influencer Khalid al Ameri joined Sophia on a journey to explore Abu Dhabi and discover all the excitement and one can experience on a visit to the capital of the United Arab Emirates.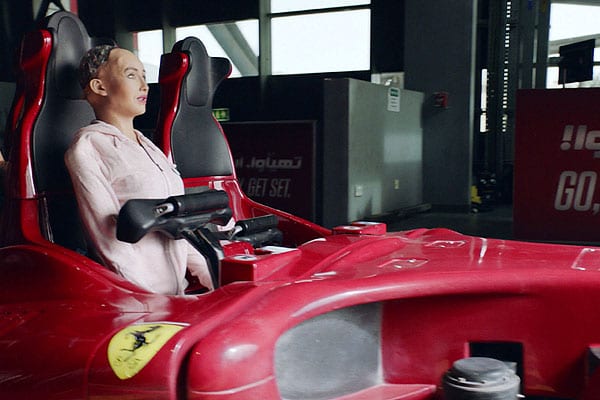 Sophia is officially the first robot to race Yas Marina Circuit, ride the world's fastest rollercoaster at Ferrari World Abu Dhabi, and also experience the beauty of Louvre Abu Dhabi in a new video released by Etihad Airways. Accompanied throughout by Khalid al Ameri, a popular Emirati personality known for creating heartfelt videos about himself and his family on social media, Sophia is shown to be having a lot of fun. The video showcases Sophia's visit to Abu Dhabi and chronicles her adventures around the city's landmarks to experience a range of emotions and to achieve her ultimate goal to feel.
Sophia's looks are strikingly similar to British actress Audrey Hepburn. Sophia was created by Hanson Robotics which is based in Hong Kong. The main aim to create Sophia was to help elderly people and assist at large gatherings in the park or at major events. Sophia the robot is fitted with cameras and microphones which work with the AI software that allows her to make eye-contact, recognise people and even speak to them. Sophia expression of emotions is limited to only one – that is happiness.
Watch Video: