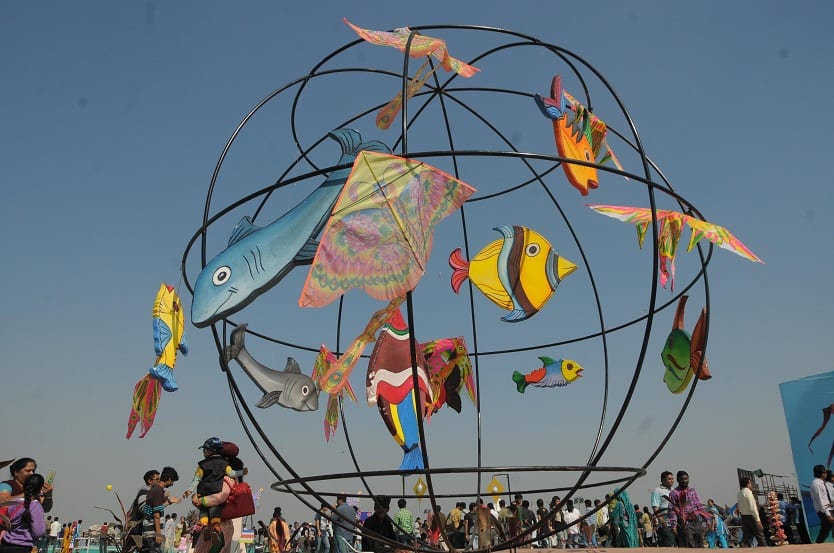 The International Kite Festival, Gujarat
The International Kite Festival is currently being held in Gujarat from January 6 to 14, 2019 in different cities including, Gandhidham, Ahmedabad, Kutch, Surat, Saputara, Rajkot, Porbandar, Amreli, Khambhalida, Bhavnagar, Dwarka, Jamnagar, Palanpur, Panchmahal and Vidhyanagar.
Since 1989, the city of Ahmedabad has hosted the International Kite Festival as part of the official celebration of Uttarayan to mark Makar Sankranti, bringing master kite makers and flyers from all over the world to demonstrate their unique creations and wow the crowds with highly unusual kites. In past years, master kite makers from Malaysia have brought their wau-balang kites, llayang-llayanghave come from Indonesia, kite innovators from the USA have arrived with giant banner kites, and Japanese rokkaku fighting kites have shared the skies with Italian sculptural kites, Chinese flying dragons, and the latest high-tech modern wonders. A master kite maker and famous kite flyer Rasulbhai Rahimbhai of Ahmedabad trains of up to 500 kites on a single string.