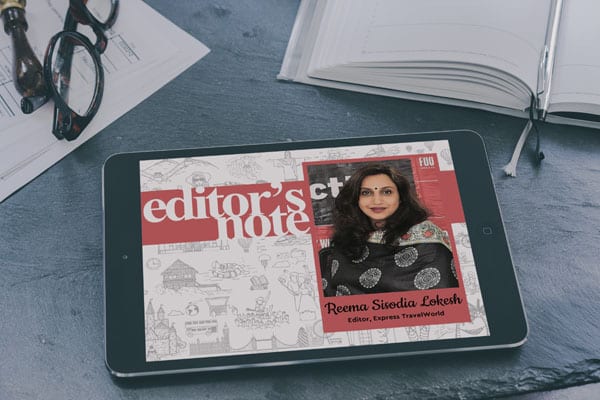 If one has to view the story as scripted for the year 2017, then the primary highlight would have to be the three letter word called GST. It took the nation by storm, wherein coding and decoding of the intricacies of the tax regime took top priority for finance and tax consultants and business houses alike. Though the situation has settled reasonably, there would be continued learning and unlearning, at least till March 2018. The travel and tourism industry which also includes the hospitality sector, had its own worries and woes, which got streamlined to some extent.
If one may ask a travel and tourism business head, the response would be of concern and caution with respect to the coming year, but they are confident things will move for the better.
Our cover story this issue takes you on a journey of the palate. Travel with us to explore flavours and foods of India. Regional players like India Food Tour, Delhi Food Walks, Agra Walks are doing great to promote culinary tours on the international front. Rashmi Verma, secretary tourism, mentions that Incredible India 2.0 campaign would use culinary as a niche product. The ministry will invite chefs to participate in international food festivals and raise awareness on India's food scene. Cooking in Indian kitchens and gaining knowledge about Indian spices and food habits are a common growing trend.
Once again this year, we will witness new countries warming up to India. General feedback backs niche businesses and the winner will be the one who will ride the tide. It is predicted that 2018 will also witness new business strategies and partnerships emerging both on the national and international scene. There may be improved impetus in the cruise and rail tourism markets. Overall, the industry is predicted to witness a positive business year.
Reema Lokesh
Editor