New milestones in business travel
In 2016, India became the world's 8th largest business travel market. Global Business Travel Association's annual flagship and education event organised in Mumbai last month highlighted the opportunities and challenges in this market, and focused on the key trends
Global Business Travel Association (GBTA) recently organised its flagship networking and education event for India. Headquartered in Washington DC, GBTA is the largest body of business travel professionals worldwide. Speaking at the inaugural, Gaurav Sundaram, president – ProKonsul and regional director – India, GBTA said, "GBTA is the world's largest body of business travel professionals worldwide, 9000 members across six continents. The members comprise 70 per cent of Fortune 500 companies." GBTA in India has over 120 members. Plans for 2018 include three annual conferences – Delhi, Mumbai and Bengaluru; annual business travel awards; professional development programmes and education (Q3 2018); focus on research in India and Asian markets.
Giving the GBTA Global Leadership Presentation, Michael W McCormick, executive director & COO, GBTA highlighted the key trends including the fact that business travel drives business growth and the needs of the business traveller has changed. "Global business travel spending grew by 3.5 per cent in 2016, but will accelerate over the next five years. APAC represents 42 per cent of global business travel spending, with China becoming the world's largest, outranking the US. In 2016, India jumped from 10th largest to 8th largest. It is one of the fastest growing and will become one of the top five-six in the near future. India's six million travel spending will grow by 10 per cent in each of the next five years," said McCormick.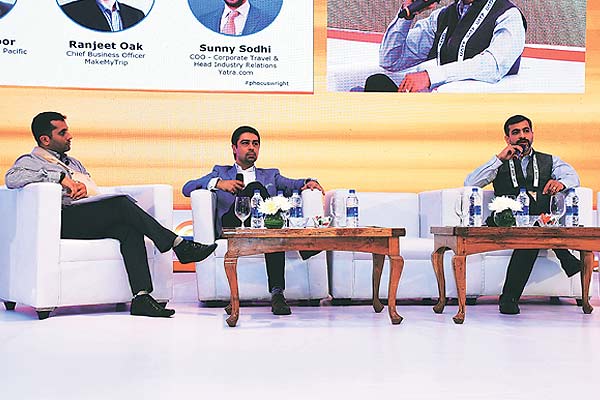 The CXO Roundtable on the future of business travel in India was moderated by Sundaram. Pointing out that business travel in India still has a long way to go, Wolfgang Will, director South Asia, Lufthansa stated, "We need to find a common understanding of the stakeholders who are part of the industry." According to Arif Patel, VP sales, marketing, distribution & loyalty, South Asia – AccorHotels, India does not follow what happens outside the country. "We will evolve our own way of working. It is important to become successful. We cannot approach India like we approach other markets," remarked Patel. Gopal Agrawal, chief internal business officer, WNS Global believes that the corporate buyer is being underestimated, adding, "If you make a value proposition there are enough buyers ready to pay." Rakshit Desai, MD, Flight Centre Travel Group mentioned, "We are at an infliction point. We tend to overestimate the India story."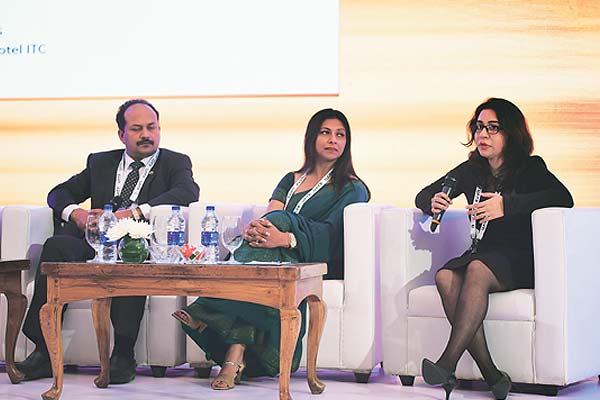 In his keynote address on hotels and business travel, Chinmai Sharma, chief revenue officer, Taj Hotels, Palaces, Resorts, Safaris showed a video of their social media command centre, Taj.live, which captures all the chatter in real-time. "We have brought down our turnaround time on social media to 15 minutes. We will continue to reinvent ourselves," said Sharma.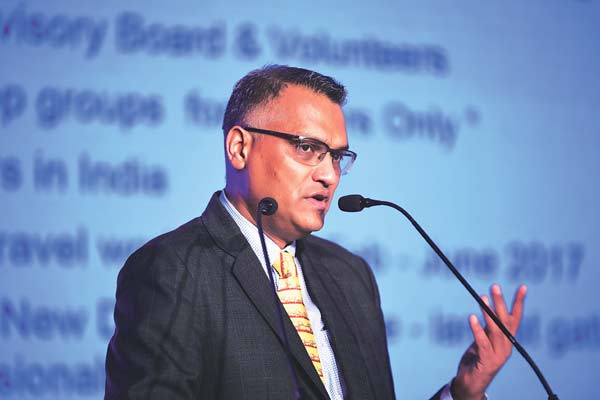 Sundaram also moderated the panel discussion on the impact of GST on business travel, and highlighted the many challenges. He also spoke about greater collaboration in the industry and buyers, greater automation in financial reporting and management process, changes likely in business travel eco system in India. Mritunjaya Chandra Mohan, travel manager global procurement, Adobe Systems stated, "We are GST complaint but not GST ready. The GST Council is expected to release enhancement in its own systems soon." Sneha Thacker, business head – western India, HRG dnata, pointed out that currently there is a lot of confusion, and it is important to have patience.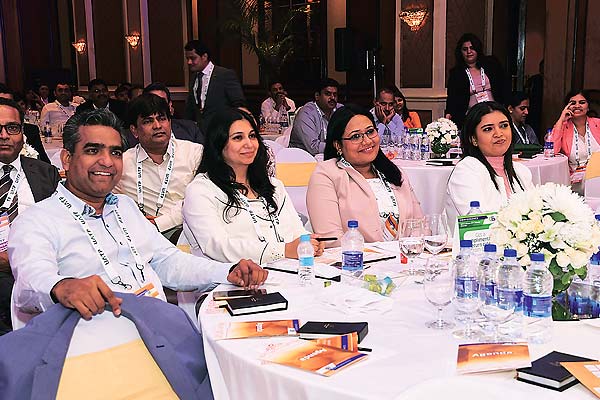 Phocuswright Innovation Spotlight was moderated by Chetan Kapoor, research analyst – Asia Pacific, Phocuswright. The panel members were Sunny Sodhi, COO corporate travel & head industry relations, Yatra.com, and Ranjeet Oak, chief
business officer, MakeMyTrip.com. India is the fastest growing market online travel market and online mobile market in APAC (after China). Reminding that 40 per cent of travel bookings in India is online, Kapoor informed that by 2020-21, this will increase to 45 per cent.