Travel apps are high potential business tools for monetisation and revenue generation. Travel agents would do well to tap their potential to reach the next level of customer engagement and market penetration. Express TravelWorld explores the travel app landscape
In today's dynamic world, technology has touched every aspect of travel and tourism. In this landscape, the modern traveller has everything on his smartphone, loaded with travel apps that make his journey a seamless experience. Which is why it is imperative for today's travel agencies to not only understand the value that travel apps can provide to their customers, but also to adopt them as part of their business model and operational platform.
Mobile apps are a direct tool to reach your customer base as millennials spend most of their time online and connected to their smartphones. Mobile apps help communicate information about a destination in real-time, so the speed and agility of responsiveness can help build lasting relationships with your customers.
Here is our pick of 10 of the unique and popular travel apps (some of them available only in India) out there that have helped travellers simplify their trips. Travel agencies can use these as role models to develop their own apps and incorporate them into their customer interaction platforms to get to the next level of visibility with the new generation of travellers.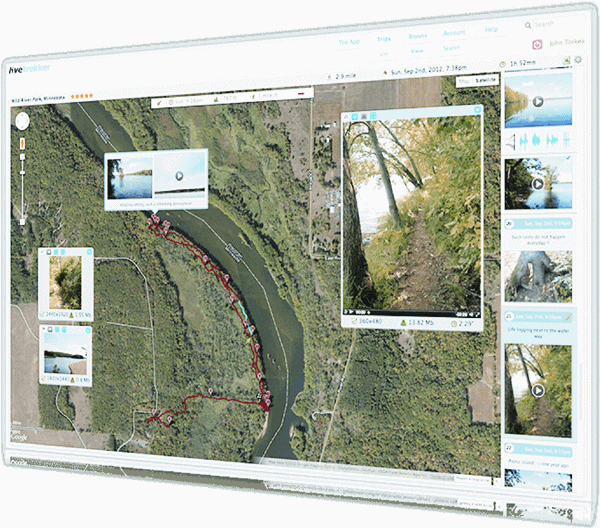 Live Trekker
The Live Trekker app was founded by Jean-Marc DeBaud in 2012 and serves as a leading platform for travellers across the world to not just record but share and relive all their travel memories with their loved ones. Along with keeping a complete log of your travel details, it also tracks your route, records where you clicked images, where you recorded a video and where you stayed.
Going one step ahead the app gives you a chance to blog about your travels. This app is a must for anyone who would want to keep a visual journal of their trips. The simple to use interface lets you log and collect everything you want to take back from your vacation.
Live Trekker comes with 5 functions:
Track your each step
Record everything around you
Share those memories live with your loved ones
Fine-tune your journeys
Protect your data privacy
Fearless
Fearless is an app that enables women travellers and other users to reach out to their friends and have them watch over the user while he/ she travels. The app has been developed by CHE Proximity in response to the statistics they received which showed over 90 per cent of women change behaviour to ensure their safety when out of their homes. More than half of the women avoid working or exercising after dark and six out of 10 women detest walking alone home at night.
The app sends a distress signal to your contacts after selecting destination and the contacts are able to view a live map of your ongoing progress and they receive updates about your trip. Fearless not only checks your speed but also location and headphone's connection. The traveller's friends can even react and respond to the updates of the trip ensuring one doesn't feel alone.
TourWrist
Travellers are always in need of a handy device that easily captures memories of their trips. Using the TourWrist app, one can easily achieve this. This free platform allows you to make high quality videos and highlight places where you stay. You can also create your own tours. For example, you can create tours through the backwaters of Kerala or through the streets of Paris. Once you've recorded your travels, with the help of powerful tools, you can share and turn your basic images into ones that websites, blogs or social networks will feature.
The app works on iPhone and iPod Touch and it has proved as a platform that empowers not just consumers but also businesses that can discover, shoot and share 360 degree images via computers and smartphones. The app currently has over 50,000 panoramic images making consumers educated by taking location oriented decisions by looking at previews of virtual tours of not just travel destinations but homes, businesses and schools.
NaviMaps
MapmyIndia which has achieved popularity for its GPS navigation and location apps has created Navimap, a freemium navigation app. Though Google maps is detailed, it sometimes can get difficult to access the information if there are network issues or if you're offline. But Navimaps does the exact opposite. The app allows the consumers to access the same information you can find online, offline as well. This has proved to be a huge boon to all the offbeat travellers in India. Offering alternate routes and letting you share real-time journey updates are some of the features it offers.
An exclusive feature that provides assistance to the users is the real time turn-by-turn voice guidance in 10 regional languages that includes Hindi, Bengali, Gujarati, Kannada, Malayalam, Marathi, Oriya, Punjabi, Tamil and Telugu.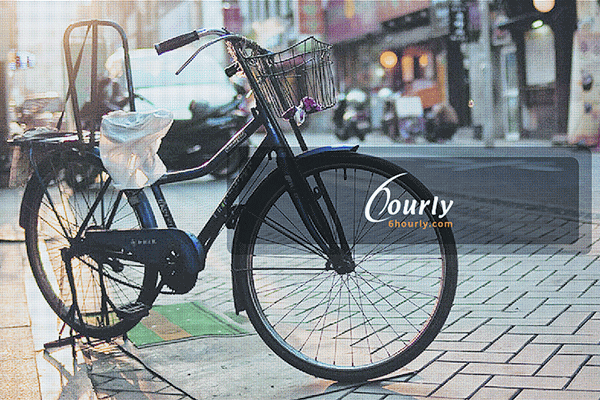 6Hourly
At times when you have to check out from the hotel at 10 am, you may have a flight in the night. And if you have to attend a meeting as soon as you land, you need to be fresh. Also sometimes, you're just doing a stopover at a place, but don't want a room at the cost of the entire day when you just need it for a few hours. That's when 6Hourly comes into handy. This app allows you to book hotels according to the hour. Compared to a one-night stay in the room which might cost from Rs 4000-5000, you can avail of the same room for as little as six hours in Rs 1000.
This app is available on  Android and iOS app and though only operational in India, it is likely to start in other destinations too.
Guiddoo
Guiddoo is a specialised and personal tour guide mobile application for travellers all over the world. The app offers an in-depth and highly research audio-visual guide to many famous monuments and heritage sites like Taj Mahal, Statue of Liberty, The Colosseum, Eiffel Tower, Angkor Wat, as well as modern monuments like the Burj Khalifa, among others.
The audio guide app revolves around characters that have conversations about the destinations. The travellers are engaged in these immersive character scripts enhancing the experience of their trip. The interactive app allows for social sharing from within the app. Once you download the app, users don't need any Internet connection to access the information.
WeTravelSolo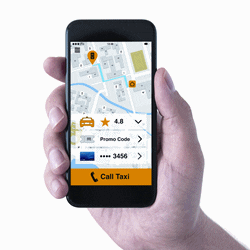 WeTravelSolo is the first online solo l community in India that arrange special interest customised tours to satisfy the needs of solo travellers. It understands the solo traveller's needs and according to their sense of style recommends like-minded travellers to them. The app gives an opportunity to travel and explore with likeminded individuals with similar interests, without disturbing the charm of solo travelling. One cannot find a better platform to explore the world with other  passionate individuals while the app takes care of you by providing a fun loaded experience.
Tripoto
This app stands out as tourists are the ones responsible for planning the travel itineraries on this app. Apart from finding over a 1000 places to travel around the world, you can be a travel blogger and share personal experiences with fellow travellers. It also focuses on lesser-known destinations or secret alleys and roads that hasn't been commercialised yet. You can get plenty of backpacking ideas and weekend getaways. Along with these features, Tripoto gives you access to information of over 750,000 hotels, homestays and restaurants in over 300000 travel destinations. It also provides weather information for over 500,000 cities in the world.
Mobility Mojo
Mobility Mojo is an app dedicated to accessible travel. Wining several awards in the past, the app helps travellers find and share information about wheelchair accessible transport and also allows them to explore several places to eat, drink, shop, visit and sleep. Many people choose not to travel rather than risk something going wrong. The app reaches out to the 'one in seven' who have reported basic mobility issues.
The company's director Noelle Daly said, "The app is a one-stop shop for people with impaired mobility who currently struggle to find accurate advice online. People with mobility issues face huge problems trying to find trustworthy information about how accessible a venue is and sourcing transport that suits their needs. A wheelchair user myself, I know there is a lack of information about accessible destinations over the world.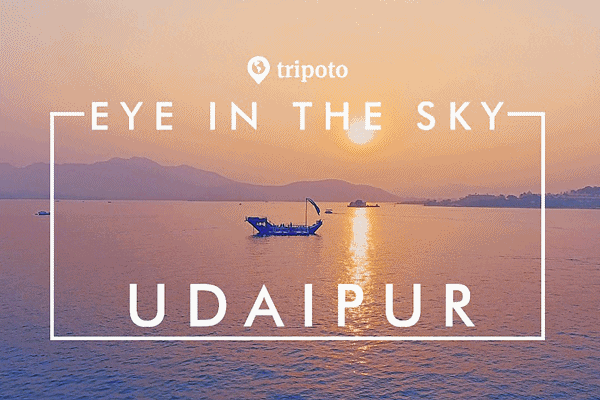 Dark Sky
The Dark Sky app is an accurate source of hyperlocal weather updates. With minute by minute notifications, the traveler is informed when exactly will it rain and when it will stop, right at the spot you are. The app uses different ways to alert you about important weather conditions and changes. There are severe alert notifications that informs the user for how long will the rain and snow last and to what extent can it increase. This prepares the traveller and he/ she can accordingly take precautionary measures. The custom alerts let you create customised weather notifications. A daily summary forecast can be scheduled which will be delivered to your lock screen every morning.
Another feature of the map lets the customers watch weather patterns evolve globally or even in the neighbourhood you stay. The smooth map stimulation are built from scratch and the independent weather service constantly innovates and comes up with new ways of analysing the weather. More than thousands of individuals and businesses use these services every single day.