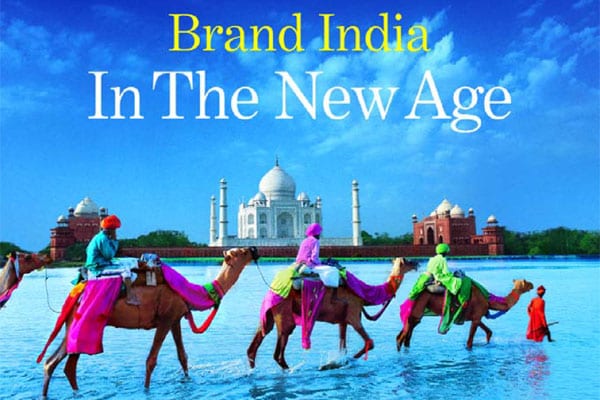 Brand India In The New Age
India is home to several iconic treasures, from the Taj Mahal to the mighty Himalayas. It's ancient traditions and heritage attract travellers from all over the world. But going forward, how will Brand India appeal to the generational markets? Express Travelworld spoke to industry associations and DMCs to learn their strategies to sell India to the new age traveller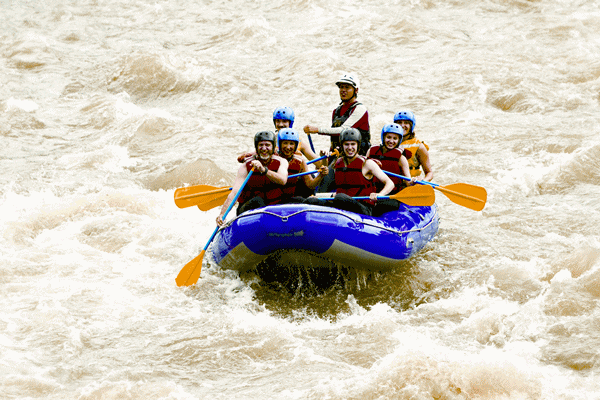 Reema Lokesh spoke to industry thought leaders to understand further the apt strategies to project Brand India rightly to the new age traveller
The much needed tourism fillip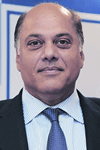 Brand India needs a refreshed awakening in the new age of tourism as we have it all from monuments to mountains. Speaking about the the kind of reform the tourism industry needs, Peter Kerkar, group CEO, Cox & Kings said, "We need to have good high-quality hotels in the two, three and four-star category hotels starting at a price point of under Rs 1,000. Second, air travel within India is also expensive and it is not as cheap as the LCCs that operate in Europe and finally, hygiene is a very critical element when India has to promote itself. India has everything going for itwith attractions across the spectrum. However, the infrastructure does not support mass tourism in India."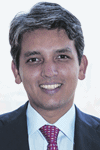 Rakshit Desai, MD, FCM, India, is emphatic in his thoughts on Brand India. He says, "It is time the government and the nation gets serious about tourism and Brand India as a priority sector with a concrete strategy, going beyond promises. India should strongly promote itself as an all-seasons destination and not restrict itself only for the four months period of November to February. We have the monsoons and other natural facets like the mountains that can be projected, both for the domestic and the inbound sector. Further, India attracts primarily two types of travellers globally – one, the backpackers and the other who are the in the 60 plus bracket. They choose select places and go to regions, which are tried and tested. We need to start building products to attract the 40 plus family traveller, who are exploring and experiencing more and are dynamic travellers."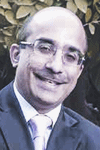 Commenting further on this, Rajeev Kohli, joint managing director, Creative Travel states, "Our tourism administrators need to take a close and careful look at the global chains of distribution and sale of India as a tourism product. I think there is a disconnect in this area. Our policies for supporting foreign tour operators are antiquated and our marketing spend overseas is not aligned to the needs of the local markets."
Highlighting India's potential as an dynamic tourism destination, Captain Swadesh Kumar, president of ATOAI (Adventure Tour Operators Association of India) says, "I think India needs to do quality publicity and shift its focus from existing monuments towards promotion of natural beauty and natural heritage sites. Changes are a must and you can just rely on existing heritage monuments for a tourism boost. India is home to diverse natural heritage so the ministry should think of promoting it in every possible way."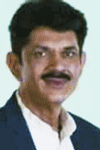 Articulating further Desai mentions, "We first get our house in order, before putting out attractive images of India, both natural and man-made. From visitor experience at airports, to the seamless visa on arrival procedures, from accommodation infrastructure, with quality budget accommodation to safety and security concerns, we need to build a strong comprehensive plan to project Brand India rightly and respectfully." Anil Kumar Rai, COO, domestic, inbound and online partnership, Club 7 Holidays believes that Brand India needs mid range quality accommodation facilities to attract the family traveller. "Women safety and general security concerns needs to be addressed, with the support of added government machinery. Trained and sensitive tourism police and personnel need to be deployed at the right tourism spots, with multilingual staff especially at points of entry, namely airports, etc. Quality tourist information zones need to be placed at strategic locations across the country." Apart from suggesting that we need to build more hotels, restaurants in places of interest with international facilities, Vinayakk Laud, CEO & partner, Vinayakk Holidays talks about a new facet of promoting waterway systems like in Europe where many countries and cities are well connected by sea or rivers. He also stresses on promoting India as a safe tourism hotspot.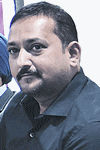 Bringing in the government perspective, Neela Lad, regional director (Western & Central region), India Tourism stresses on how the Government of India, ministry of tourism is trying to create world class infrastructure by supporting the state governments by way of funding for development of tourism infrastructure and for its publicity and promotion. Two flagship schemes of the ministry of tourism namely SWADESH and PRASAD (Pilgrimage Rejuvenation and Spiritual Augmentation Drive) are being implemented across India for the same. Crores of rupees have been sanctioned and released to the state governments/ Union Territories for developing thematic circuits under SWADESH and improving infrastructure in pilgrim cities under PRASAD. "At the same time, the ministry is creating enabling environment for foreign tourists for smooth facilitation for visit to India by introducing e-visa categories for business, medical, cruise, tourist, etc. This is in addition to already introduced visa on arrival facility for nationals of 163 countries. Both the above facilities have been a great success and has shown steady growth in arrival figures," she further adds.
Digital age and tourism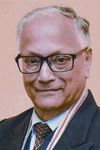 The tech revolution has been a boon for the new age traveller. The needs of the new age traveller differs from that of the conventional one. Always on the lookout for something exciting, new age tech initiatives provide an ideal platform that fulfills these travellers' needs and provides them with the right facilities. Kerkar, believes that virtual reality (VR) and social media are the two most powerful tools to promote and showcase India well at a minimal investment. Gour Kanjilal, executive director, Indian Association of Tour Operators (IATO) shares, "Internet users are growing, e-commerce market, Facebook users, travel companies are beginning to use social media as the main communication driver, virtual walking tours, audio lovers, mobile apps, online, e-management of institutions linked to tourism so technology is the game changer and all these initiatives are catalysts for new age tourism prosperity."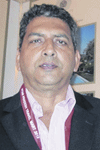 The new age travellers are not waiting for their family to plan a vacation, rather they take matters in their own hands and set out to discover the world. Even though the way we travel has changed a lot in the past years, the zeal and passion is just the same. In this competitive digital world, it is crucial for the tourism industry to take advantage. According to Himmat Anand, founder, Tree of Life & Resorts, "India being as large as it is, I believe it is impossible for one brand or one initiative to do justice to it. So while we have the Incredible India umbrella, which anyway  needs to be re-invented after over a decade of being there, each state must also come forward and push it's uniqueness. Technology can go a long way in reaching out to the end consumer, which really is the way forward, convincing them of choosing India as their holiday destination." Also, highlighting the importance of tech initiatives, Om Prakash, director, InOrbit Tours says, "India needs to change with fast growing tourism facilities and new age tech initiatives. Such initiatives can save the precious time of the tourists and encourage them to travel more. New age technology can encourage their itinerary planning and online booking of their requirements during their travel." Anand also feels, that the kind and quality reportage on both media and social media can either make or break the brand image of a destination and he feels the Indian media in general has been over zealous in projecting sensitive issues with insensitivity, hence causing panic especially amidst the international clientele.
Creating niche areas of promotion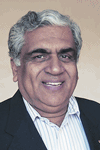 Targeting specific segments and areas can be a good insight for boosting tourism. Emphasising the need for segmentation and customer targeting, Kerkar believes that there are many niches that we should focus on namely medical tourism, adventure tourism, responsible tourism, glamping, and tours for the differently-abled. Once these niches are identified, one can reach out to the target market and promote it effectively. Identifying niche products is a dynamic process. Lad discusses how the ministry of tourism has taken the initiative of identifying, diversifying, developing and promoting niche products of the country. "The ministry of tourism has constituted committees for the promotion of golf tourism and medical & wellness tourism. Guidelines have also been formulated by the ministry to support golf, polo, medical and wellness tourism. Accordingly, the niche products that have been identified by MoT for development and promotion are cruise, adventure, medical, wellness, golf, polo, MICE, eco-tourism, film tourism and sustainable tourism," she adds.
Kumar remarks, "The natural heritage needs to be targeted. We need to adopt different strategies and paths because if we continue going on the same path, we will get the same results. Talking of adventure tourism, it is not just confined to trekking, adventure in Himalayas and rivers and rapids."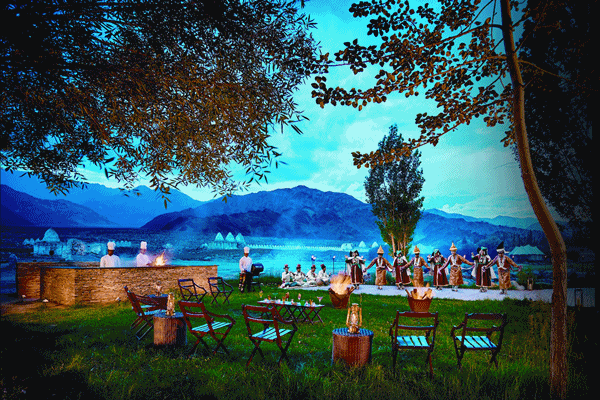 ATOAI has decided to shift its focus from the Himalayas to non-Himalayan areas. Places like Kerala, Tamil Nadu, Madhya Pradesh are home to a natural forest cover and coastline so these are the places that need to be focussed upon. This is a much-needed shift for adventure tourism. Amidst many niches, Kohli picks up three, namely incentives & meetings, adventure and culinary journeys. These are three distinct and high value segments that will also work to fill in gaps in our low season.
Responsibility: The Govt and private sector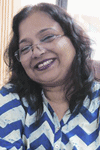 The Government of India has taken up several initiatives and schemes to uphold the spirit of tourists and tourism like launching of Incredible India 2.0 campaign, organising Paryatan Parv in 31 states and Union Territories (UTs) resulting in improvement of India's ranking in the Travel & Tourism Competitiveness Index (TTCI), 2017 which has  jumped 25 places up as compared to 2013. Lad says, "The government has always played a role of catalyst and will continue to do so. Handholding the state governments and private sector is one of the major priorities of the government. By doing so the ministry has already achieved desired results of increase in domestic tourists visits and foreign tourists arrivals to India." She further adds how the MoT has been carefully planning its global publicity and promotional strategy backed by reports and findings. "Country/ region specific branding, targeted B2B promotions, interactions with industry at every possible international forum is being adopted by the ministry through its publicity division and supplemented by its foreign offices across the globe. Most importantly strong and aggressive use of social media in all its promotions and publicity is being undertaken by the ministry," she remarks.
There has been an increase in Foreign Tourist Arrivals (FTAs) during the period January-November 2017 to 90.01 lakh with a growth of 15.6 per cent over same period of the previous year, compared to FTAs of 77.83 lakh with a growth of 9.4 per cent in January- November, 2016 over January- November, 2015. Also, during the period in 2017, 14.57 lakh foreign tourists arrived on e-Tourist Visa in comparison to 9.17 lakh during January-November 2016, witnessing a growth of 58.8 percent. 'Adopt A Heritage' project has also been launched under which heritage sites are being offered for adoption by the public sector, private sector and individuals to become 'Monument Mitras' for developing amenities and facilities at heritage sites. 'Incredible India 2.0' campaign was also launched by MoT to promote niche tourism products like Heritage Tourism, Adventure Tourism, Cruise Tourism, Rural Tourism, Wellness & Medical Tourism, MICE, Golf etc.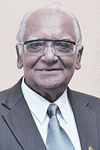 Sharing the private sector viewpoint, Kerkar, points out that the government should provide infrastructure and a conducive atmosphere to the private sector. The tax structure should be reasonable and he strongly feels a punitive tax on luxury will defeat the purpose. It will make India unaffordable compared to the competition. "When our products compete on an international platform, it should be made attractive to foreign tourists and create a level playing field for Indian investments. What the government considers luxury here in many cases would be a standard norm overseas," emphasises Kerkar."The government along with private tourism industry should make sure to incorporate three fundamental components namely natural surroundings, activities, and local participation when putting in efforts to boost tourism. Also, the government should take up initiatives to educate tourists and tourism associations regarding the ethics and conduct they need to follow when visiting a place. The government should also encourage tour operators and associations to provide tourist friendly packages to facilitate longer duration of stays," informs Kumar.
Anand further contributes to this, "As with all sectors, the government should be the facilitator and the private sector the executor. Let us look at the very successful Kerala Travel Mart – ideal example of a successful state-private sector association. Why should the government run Air India and ITDC Hotels ? Why should the overseas India Tourist Office be run by bureaucrats who have little or no knowledge of tourism? Time has come to create a Tourism Council which should be made up of industry stalwarts with a full time COO, be independent in its functioning and run on funding and broad guidelines provided by the government."
"The government must not burden the inbound visitor with taxes. Also work to improve infrastructure, road, railway. Must improve Tourism Development Corporations all over India and also appoint people from tourism field in the government department to see whether the work is done in proper manner," adds Laud. Expressing his views further, Desai, says, "India also needs to genuinely present itself as value for money destination for the long haul source market, which considers India as expensive as of today. We need industry stakeholders offering India to the world to have a re-haul in their mindsets as well. Finally, its time we first get our house in order, before putting out attractive images of India both natural and man-made."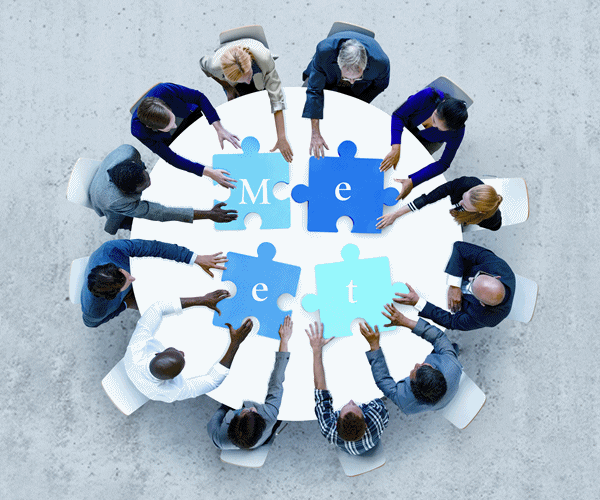 The way forward
India is still ranked 40th globally at the World Economic Forum 2017 while the WTTC ranked it the seventh largest tourism economy in the world. From the north-western deserts, the prestigious Himalayan range from the north all the way to the north-east, the backwaters in the south to the mangroves in the Sundarban, India is home to 35 World Heritage Sites, which are recognised by UNESCO. Agreeing on this, Kerkar says, "We have a huge potential and though we have achieved many milestones with the government giving special emphasis on tourism we need to do more to realise our potential. Tourism is one industry that fosters inclusive growth and if everyone plays their part then we will definitely record impressive numbers going forward."Kumar states how on their recommendation, Government of India has declared the year 2018 as The Year of Adventure Tourism. "We still need to revamp our publicity and advertising policies and focus on natural heritage and not on monuments and temples. Since natural heritage is a fragile area, its preservation needs more resources and effort and therefore policies should be drafted accordingly. The government needs to put lots of public information and advertising campaigns to change the perception of tourist coming to India in search of adventure", he said. Kohli states, "We truly need to get all stakeholders together in a room and talk as mature adults leaving our egos and positions outside the door. Unfortunately that does not happen as there are far too many minds that are narrow minded and selfish. That is a fact. But we have to work together and there is nothing we cannot achieve."
(Inputs from Tanuvi Joe and Shivasheesh Srivastava)