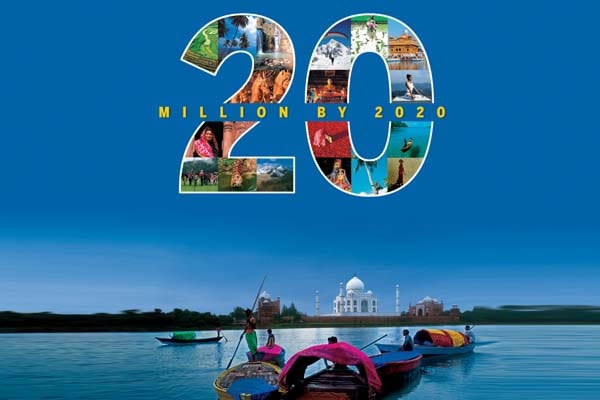 The India tourism inbound story has been written, rewritten, coded and decoded over the years. But this time the goal looks reasonably reachable because the policy makers seem to be in touch with ground reality and attempting some real-time reforms to achieve the numbers of 20 million inbound by 2020
Is India attractive for the international traveller? Is it safe for women travellers? Is India ready to give its visitors a seamless travel experience, which is not overpriced? Is visa procurement for foreign travellers smooth and efficient? Is an open sky policy in aviation, the key to bring in more tourists? Well, there are a plethora of concerns that both the public and private sectors in the tourism space have attempted to answer and address over the years. The India story, especially with respect to its inbound tourism business, has always been a sensitive point of discussion. The story is both mystic and magical and reels have been written on its glory and grandeur. Series of panels, think tanks, seminars, workshops have been conducted by associations, federations and the government to get the right answers. The government has set forth a target to bring in 20 million inbound tourists by 2020. It's indeed a worthy dream especially for DMCs and tourism stakeholders that promote the India story. It would be unfair to say that we have not made progress. From then to now there have been commendable strides to get the tourism story on a roll. The ministry of tourism has made efforts across areas from niche marketing to domestic development.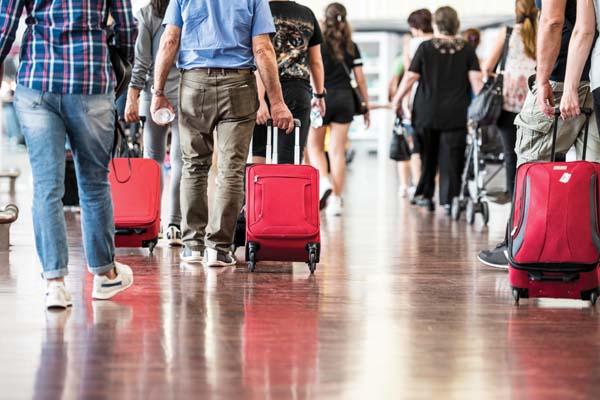 The 10 million milestone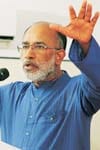 As per government statistics, inbound tourism figures have looked encouraging, with a 15 per cent plus increase in tourism traffic into India in 2017. As per reports, for the first time, annual foreign tourist arrivals in India crossed the 10-million mark in 2017. This information was shared by the K J Alphons, minister of state for tourism (independent charge), Govt of India. While addressing an event organised by the National Council for Hotel Management and Catering Technology (NCHMCT) in Noida, the minister said that the sector saw a growth of 15.6 per cent in 2017 over 2016. Tourism in India alone earned US$ 27.7 billion (approximately `1,80,379 crore) in 2017 and contributed 6.88 per cent to the country's GDP, he said. The sector also contributes 12.36 per cent in terms of total employment. "Foreign tourist arrivals have crossed the 10-million mark for the first time with an annual growth of 15.6 per cent in 2017. This sector is poised for phenomenal growth in the coming years owing to new holistic policies of the government, especially grant of e-visa and visa on arrival for specified countries," the minister said.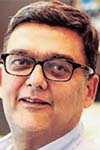 Dipak Deva, MD, TCI, is upbeat about the India inbound potential. He feels it is time to analyse how far we have come. "The ministry of tourism has some brilliant minds working on the India tourism growth story. There are two game changers that are clearly working in our favour, one being the Incredible India 2.0 campaign and the other the e-visa development. The future focus of marketing via the digital platform is truly amazing," says Deva, adding that the government is working toward making the right connections in potential markets. "Once we get a large market opening to us, we are through in achieving the number. We also need to understand that the focus should not be on calculating numbers, but the revenue per person," he states.
There are still skeptics who believe that India needs to get its quality infrastructure in place first before going out and inviting the world to come here. Optimists opine that we have come this far and we can only work toward a better and brighter inbound business. Crossing the 10 million mark was a cause of celebration, however there are industry entrepreneurs and professionals who are concerned about the authenticity of the sample size and reason for entry into India. Are these numbers that of real-time tourists or those who have visited India for other reasons and not necessarily tourism? Himmat Anand, founder, The Tree of Life Resorts & Hotels says, "What we get today, are overseas arrivals and not necessarily overseas tourists. The former has NRIs, POIs, business men, airline crew, double entry passengers, etc, all included."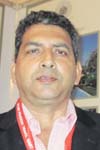 Skeptical about the 20 million number, Anand states that in order to reach that figure, we would need to have a compounded growth of around 27 per cent year on year for the next three years on the present figure being put up. Sharing few references from his past experience, Anand goes back a decade or little more when the India story was not supposed to be about 'numbers' – it was supposed to be about 'quality of guests; that the country got; it was supposed to be about 'length of stay' where our overseas visitors were supposed to be spending an average of 18-20 nights in the country as against the usual six to eight nights in competing destinations. He points out that with time, yard sticks also change. The re-alignment of wealth has ensured that travellers tighten their belts and spend lesser. What has also impacted overseas arrivals is that short haul travel is more on the rise and long haul destinations, of which India is one, have taken a lower priority.
Optimism is healthy but realistic optimism is desired. Though there is information given on various tourism schemes like cruise tourism plan, Swadesh Darshan, improving the aviation space and e-visa resolutions, Anand, feels there is yet a lot we need to fix to get to the 20 million mark.
Taking the mart route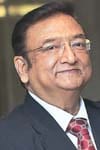 To bring in the flow of quality tourists, the ministry of tourism, Government of India along with Federation of Associations of India Tourism & Hospitality (FAITH) is organising the first India Tourism Mart (ITM) – 2018 in September, 2018. The objective is rather clear, to bring in quality buyers from across destinations who will market and promote the India story in their respective countries. Subhash Goyal, honorary secretary, FAITH, is positive about this development and is sure that such kind of initiatives will work in favour to bring India closer to the 20 million mark by 2020. ITM is attracting the right kind of buyers who are genuine players in the field. However, he also feels that though e-visa is working in our favour, it would be good to have more banks associated with the plan for seamless operations, rather than a single bank. Then there is the issue of high taxation in the tourism sector. As an industry they are requesting the finance ministry via the tourism ministry to seriously look into this issue as India loses out the neighbouring countries due to high taxation in the tourism sector.
"India needs the right people in the overseas offices to speak about the India magic. It is important to appoint marketing agents working out of the India embassy abroad, for example, commercial counselors for tourism promotions," adds Goyal.
Focus on MICE and more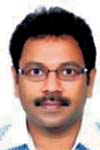 The recently concluded ICPB (India Convention Promotion Bureau) Convention in Kolkata, addressed the vitality of the MICE business as a tool to increase the inbound numbers. Suman Billa, joint secretary tourism, Government of India and chairman, ICPB, spoke about the progressive strides the tourism sector has made over the past years, the areas that need to be fixed and policies and initiatives re-looked and corrected for the over all benefit of the tourism sector. He highlighted the potential of the MICE sector to provide the much needed impetus toward the tourism goal of bringing in the numbers. Says Billa, "The power of the MICE sector cannot be ignored if one is looking at bringing in the numbers. MICE flattens the seasonality issue that the tourism sector faces. It would be highly desirable if every small town has convention facilities. We have come a long way and there is a lot to achieve. Building smart destinations, cross subsidizing, creating a strong eco system to work in harmony is the need of the hour. Hyderabad is a good example of this kind of eco system in the MICE space. The time is come to build state level and city chapters to develop MICE. The granting of e-visa and conference visa is also a positive move."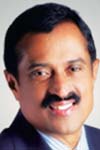 Reiterating his thoughts, E M Najeeb, senior vice president, IATO states, "India tourism in the inbound space can achieve galloping numbers if the MICE sector is strengthened and explored. It is time we build functional and not necessarily fancy mega conference and convention facilities. A perfect example is the world renowned venue that hosts ITB Berlin or the Excel region in London. We need to bring in 20,000 or similar visitors in the conference space and we should be ready to host them seamlessly. There needs to be bids and tenders floated to get this going," says Najeeb, adding that following the policy of Kerala Travel Mart, it would be advisable to set up a tourism society with industry professionals who will take the India Tourism Mart idea forward in a professional manner.
Adding further and on a realistic note, Billa also strongly agreed that India has a wide variety of tourism products to offer and that can be overwhelming for the traveller. "We have to prioritise and create clear marketing strategies. The Incredible India 2.0 campaign is world class with a very clear aim and focus. Digital marketing is clearly the future. Quality infrastructure is a vital tool towards offering a quality tourism product," he says, reminding that there is tremendous amount of infrastructure being developed around tourism sites and that the Swadesh Darshan scheme of the Government will do very well for tourism. 30 projects from the 67 marks will soon be ready for tourism exploration by 2018.
"However we need to look at profitable ways of making infrastructure bankable. The aviation sector has been opened up and the reciprocity clause has been given a re-look. The Udaan policy is a healthy one but there are few elements that need some thinking like involving the undeserved airports," remarks Billa. Further, he took up the sensitive matter of taxation articulately and felt it needs to addressed rather immediately. The tourism department is in constant talks with the finance ministry to resolve the high taxation issue. The mindset needs to change regarding tourism being a luxury sector. Some positive changes have already been initiated to ease tax and also to help provide impetus to the MICE sector. Ease of travel, providing conference visa, e-visa platforms have been encouraging moves. Tourism is also a part of the government's champion sector. The department of tourism is trying to build a corpus to assist in various tourism areas. Under the champion sector, which has an allotment of `5000 crores, the ministry is hoping to get `400 crores for the department. The government is working on strong bilateral agreements with Japan, and recently with China. The ministry is also aiming to work with a centralised public relations agency to get the strong voice out for the successful promotion of the tourism story in India.
Cruise control
Cruise shipping is one of the most dynamic and the fastest growing components of the leisure industry worldwide. It is fast emerging as a new marketable product. India with its vast and beautiful coastline, virgin forests and undisturbed idyllic islands, rich historical and cultural heritage, can be a fabulous tourist destination for cruise tourists. MoT provides Central Financial Assistance (CFA) to the state governments/UT Administrations /Central Government Agencies for development of tourism including cruise tourism and cruising along rivers. The ministry has sanctioned assistance to the ports for development of cruise terminals. The details of the projects sanctioned for development of cruise tourism are given in the table.
Going the niche way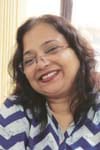 Neela Lad, regional director, Western and Central Region, MoT, Govt of India, who worked extensively on the niche tourism segment at the Centre has a lot of faith in pushing the cause of niche tourism for a more refined inbound tourism business. Niche tourism is a response to an increasing number of more experiential tourists demanding specialist tourism products. It is an opportunity for India's diverse tourism destinations to focus their offerings to differentiate their tourism products and compete in an increasingly competitive and cluttered tourism environment. Identifying niche products is a dynamic process. MoT has taken the initiative of identifying, diversifying, developing and promoting niche products of the country. This is done in order to overcome the aspect of 'seasonality' and to promote India as a 365 days destination, attract tourists with specific interest, and to ensure repeat visits for the unique products in which India has a comparative advantage. Accordingly, the following niche products have been identified by MoT for development and promotion: cruise, adventure, medical, wellness, golf, polo, Meetings Incentives Conferences & Exhibitions (MICE), eco-tourism, film tourism, sustainable tourism.
The India story is well defined and all we need is a strong will, both from the public and private sector, on a truly realistic and authentic note to get the India story going. We need to get our acts together in terms of hygiene and sanitation, offering the world a country that is safe and savvy, clean and classy. Its a story of giving out the India Experience in all its authenticity and artistically. Well it looks like we are almost there … just a little bit more and we are here to score.