We take great pride in being the pioneers in providing regional connectivity to India: Air Odisha
Air Odisha was awarded the largest share of routes under the Regional Connectivity Scheme. Shaishav Shah, managing director, Air Odisha and executive director, GSEC, highlights how the airline is focused on connecting the under-served regions of the country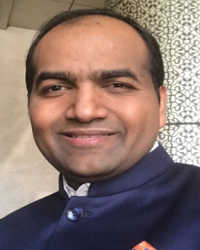 What according to you have been the key milestones and achievements of Air Odisha?
Our primary key milestone was being awarded the largest share of routes under the governments Regional Connectivity Scheme wherein we had bagged 50 routes. We consider it a privilege to render air services to the common people of India and providing better connectivity to under-served regions of India. We have successfully started operation from Ahmedabad, Diu, Bhavnagar, Surat, Mundra, Jamnagar, Jagdalpur, Raipur and Vishakhapatnam. We are in the process to launch Bhubaneshwar, Ambikapur, Bilaspur, Rourkela, Jharsuguda and Ranchi sector in next 15 days. We have surpassed our anticipated targets.
What is your vision for the company?
The Civil Aviation industry has ushered in a new era of expansion, driven by factors such as low-cost carriers, modern airports, Foreign Direct Investment in domestic airlines, advanced information technology interventions and growing emphasis on regional connectivity. Our vision is to 'connect every part of the country with affordable air transport' and expand our horizons by successfully launching our first phase of connecting over 34 routes spread across the country.
In a highly competitive aviation market, where do you see the positioning of airlines like yours that focus on regional connectivity?
Air Odisha positions itself as 'affordable air transport' airlines. Even in the highly competitive market, we take great pride in being the pioneers in providing regional connectivity to India.
How do you foresee Air Odisha taking a lead in the government's Regional Connectivity Scheme?
India's aviation industry is largely untapped with huge growth opportunities, considering that air transport is still expensive for a majority of the country's population, of which nearly 40 per cent is the upwardly mobile middle class. With the right policies and relentless focus on quality, cost and passenger interest we plan on leading the government's Regional Connectivity Scheme and help India become the third-largest aviation market by 2025. We plan to homogenise our services across all the regional routes.
Which regions will be the focus of your expansion plans?
Our plan is to first make UDAN scheme the household air travel solution and flawlessly execute the same. And to do that we plan on spreading our services to in the states of Gujarat, Delhi, Uttar Pradesh, Uttarakhand, Madhya Pradesh, Tamil Nadu, Karnataka, Andhra Pradesh, Odisha, Chhattisgarh, Jharkhand and union territory of Puducherry and Diu. We will operate out of five bases Delhi, Ahmedabad, Chennai, Raipur and Bhubaneswar where from flight operations would be originated.
Any new upcoming routes planned for in the next one year?
In June, we were able to successfully launch our flight from Jagdalpur to Raipur inaugurated by prime minister Narendra Modi followed by Jagdalpur- Vizag flight in the same week. In July we shall start operations in Delhi and UP network and in August we shall be starting Chennai operations as well. We would be soon commencing flight covering Central and East India. Besides anything that comes up, we shall be keeping the market and media updated.