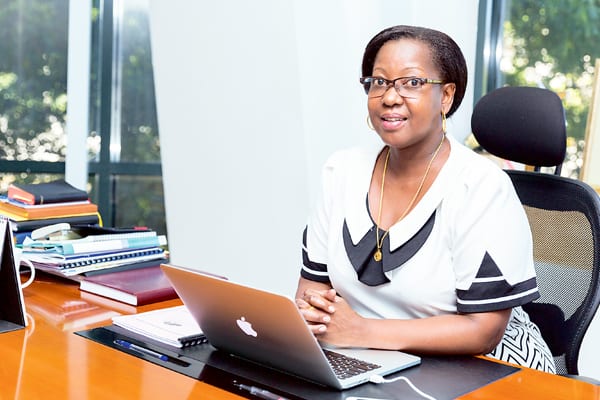 Tanzania hopes to triple Indian visitors to 180,000 over two years
Air Tanzania to start three weekly direct flights from Mumbai this November
Tanzania TourisT  Board has been promoting itself all over the world and it was keen to venture into India. Which is why it recently held its first roadshow in the country. Speaking exclusively to
Express TravelWorld in a telephonic interview, Devota Mdachi, managing director, Tanzania Tourist Board (TTB) said, "India is one of the top ten markets for us at number 5. Nearly 69,000 tourists came from India in 2017 out of the total 13 lakh arrivals into Tanzania. We are seeing the potential. Over the last five to seven days, we met with leading travel agents in India. The interest in our country is tremendous. There is huge potential. We are excited about this."
She also informed that Air Tanzania, Tanzania's national carrier, will start its Dreamliner flight between Dar es Salaam and Mumbai before November 30 this year. "It will be a six hour direct flight, three times a week which means that a business traveller can have now his breakfast in Mumbai and just six hours later arrive into Tanzania for a late lunch or an early dinner. With this direct flight, we expect the Indian arrivals to double. As for Delhi, our roadshow showed us the potential from the capital city so we may later add have another flight from Delhi on a codeshare agreement," she stated.
Historically the two countries have always been connected by trade through the years. Elaborating on the demographic mix of Indian visitors, Mdachi said, "We get a lot of business travellers, VFRs (Visting Friends and Relatives) because Tanzania has one of the largest Indian communities in Africa, as well as tourists looking for new destinations. With the coming direct connectivity, we expect these numbers to triple. Looking at the potential, the sky is the limit. In two years, we expect to triple the visitor arrivals from India to 180,000 or more. We have lots to offer Indian travellers like wildlife, Zanzibar, history, culture and local cuisines."
Mdachi informed that to market this destination a presence in India was needed so TTB will soon announce its PR and Marketing agency before the end of October. "We will have another roadshow in November when the direct flight will be launched. We will invite leading media companies to visit Tanzania. We are also organising FAM tours for Indian travel trade. More than 20 Indian travel agents are participating in our annual Travel expo this October in Dar es Salaam. We will also be holding talks with leading film production houses in Mumbai to invite them to our country to see the excellent locales we have for shooting films. Our embassy here in Delhi will assist them in obtaining the necessary permisions and open doors for them" she said.
Apart from Mt Kilimanjaro and Serengeti, TTB is also promoting the Crater called Eden of Africa. "It is a must visit on any bucket list and looks like a Noah's Ark. We have nearly 120 tribes that have their unique cultures and cuisines and m0st of them speak Swahili. We also have many Indian and Chinese restaurants for those Indian travellers who want to have familiar food.," she said.