Over 140 Grade I heritage structures in Srinagar have potential for hospitality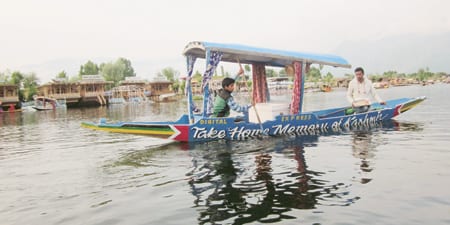 Sudipta Dev – Mumbai
Indian National Trust for Art and Cultural Heritage (INTACH) in J&K has been making concerted efforts to enable 143 Grade I heritage structures in Srinagar to be converted into heritage hotels or restaurants, which would go a long way in enhancing the tourism offerings in the state. In an exclusive interaction with Express TravelWorld, M Saleem Beg, convener, INTACH (J&K Chapter) said, "Out of these, 40 properties are along the river front. These properties are a part of vernacular architecture and have scenic views along the river front. Some of the properties are ideal for boutique hotels, and can be between 20 to 30 room establishments. Remaining properties could be used as restaurants, crafts shops, small museums and demonstration centres." All these properties are more than 80 years old. The qualifying criteria for these properties are that these have been traditionally built with significant architectural elements. "In the last 50 years we have not been building any traditional structures, consequently all these properties are those that have been built before 1950," he added.
INTACH has requested the government to improve the surroundings of the area so that the property owners can take pride in the location of the houses. "The government has invested about Rs 30 crore in improving the river front," mentioned Beg. While the first phase is over, INTACH had requested the government to at least pick up two to three properties, convert them into heritage hotels or restaurants, so that other owners would find sufficient interest in conserving or preserving their property or they can find somebody else who can invest in it.
Pointing out that the tourism sector in the state is vulnerable, Beg averred that there has to be sustained business for investment. "Unfortunately the industry here has become an uncertain investment. The ownerships of these properties are very different from ownerships of normal properties. Many owners have deserted their properties and have shifted somewhere else," he stated.
The state has three major palaces, one each in Jammu, Srinagar and Umdampur, of these the first two have already been converted into heritage hotels. Beg believes that it is important to look at not just built heritage but also natural heritage where appropriate sustainable structures can be built, for example building of a heritage village or eco tourism initiative related to vernacular architecture.