Ours tours raise awareness about architecture and urban design
World Architecture Travel (WAT) organises specialised tours to places of modern architecture for people who have keen interest in urban design, culture and contemporary architecture. Brijesh Shaijal, founder and MD, WAT highlights their unique offerings and tieup with the World Architecture Festival (WAF) which celebrates architectural excellence worldwide
Please give a brief background of WAT, and what is the focus of the travel experience that you offer to your guests?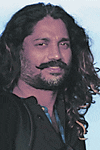 WAT is a unique travel conglomerate that looks to promote the idea of travel through the exploration of architecture, travel and culture. While the brand seeks to create a niche for itself in the mind of seasoned travellers, the focus would be to reach out and engage individuals with a passion for architecture, photography, design, culture and related areas. A community of like-minded individuals, with mutual interests travelling together also provides opportunities for interesting dialogue, experience sharing and camaraderie. WAT aims to provide the traveller with an academic and focus bound travel experience, through tours which are planned to raise awareness on architecture and urban design. The spirit of these travels would also result in blurring of boundaries in learning, enhancing exploration and developing cultural sensitivity.
Historians, urban planners, and others  have recognised the important role of transnational travel and information flow in the formation of particular designers' practices (e.g. Christopher Dresser, Le Corbusier). Despite the acknowledged importance of travel in the development of national design cultures there has not been a systematic and planned approach in this sector. We hope to contribute to a new generation of architects who can lead the way for beautifully designed ecosystems for the next generation.
What kind of association do you have with the World Architecture Festival?
We have been a supporter of the world's largest, live, interactive global architectural awards programme for the last two years. This supporting association has definitely helped us being noticed by the world architecture community and we have been able to forge other alliances with various other architecture think tanks across the globe. The gateway to global recognition, WAF is where the world architecture community meets to celebrate, learn, exchange, and be inspired. WAF is the world's largest international architectural event. It includes the biggest architecture awards programme in the world, dedicated to celebrating excellence via live presentation to delegates and international juries. Through this collaboration with WAF we extend our commitment to excellence and exposure to the best in global architecture to our travellers.
Are you focused only on niche architectural tours?
Yes we focus on niche architecture, but more into modern built forms. If you take the typical patterns of any tour packages – almost 70-80 per cent are focusing on building/ or built forms, but most of them are focusing on pre-modern structures (before 20th century). We feel there is a big disconnect between modern and pre-modern structures on this front – and WAT 's ideology is to connect it and take it forward, where we can showcase the man's greatest achievements in the modern era.
Who are your targeted audience and what kind of response you have got from the India market?
Definitely, architects and students who would like to explore the built environment. Since the field draws upon areas such as economics, law, public policy,  geography, design, engineering, technology, and environmental sustainability it is of great interest to upcoming architects who would like to contribute to their developing societies. We have got tremendous response from the Indian fraternity as there is a renewed movement in an effort to improve the community's well-being through the construction of "aesthetically and environmentally improved landscapes and living structures."
Which are the key international destinations for these special interest groups?
Across the world.
Do you operate also in the inbound segment ? Apart from the Golden Triangle, which Indian destinations are you promoting?
We don't focus on the established tourist circles, since we are more focused on modern architectural monuments, our first favourite destinations are Chandigarh and Ahmedabad in India.
What are your future plans in terms of product offerings?
We are coming up with tailored trips for academicians, Trips with Starchitects, each of which will be based on upcoming research, sketching trips and so on.