Moscow promotes itself as solo destination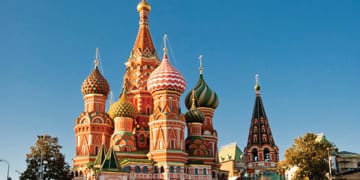 Archana Sharma – New Delhi
Moscow is looking at promoting itself as a standalone destination to increase tourism arrivals from India. Commenting on the same, Nato Chechelashvili, consultant, Committee on Tourism and Hotel Industry, Moscow City Government, stated, "Being one of the major upcoming outbound markets, we wish to promote ourselves better in India. And by participating in various exhibitions across the nation, we hope to receive positive feedback and establish Moscow as a solo destination for Indian travellers." Moscow recorded around 42,000 tourist arrivals from India in the first three quarters of 2014. "We are also looking into major investment projects to improve the infrastructure of Moscow City in order to facilitate more tourists visiting us," informed Chechelashvili.
According to Tasneem Udaipurwala, director, Wingspan Group, the representative partners for Moscow Tourism in India, people can travel to Moscow not just for work but also for leisure and explore a lot of unseen tourist destinations. "Moscow has been participating in Indian exhibitions for about eight to nine years. And being a metropolitan city, Moscow can offer a lot to the tourists, from museums like Moscow Kremlin Museums, comprising of four cathedrals and four palaces to exhibitions," she added.
Talking about the various developments to facilitate tourism better, Udaipurwala stated that Moscow can offer a lot of packaged tours, including weekend tours and they have also introduced the Moscow Pass card, combining admission tickets to Moscow museums, Moscow city tour, sightseeing bus tour, Moscow river cruise, etc.