Kingdom of Morocco to open tourism office in India
The Kingdom of Morocco is very focused on the India market and is opening a tourism office in New Delhi soon. This information was given by His Excellency Mohamed Maliki, the ambassador of the Kingdom of Morocco at the opening of new Morocco Visa Application and Information Centre in Mumbai. The Kingdom of Morocco is associating with Cox & Kings Global Services (CKGS) to open 12 visa application centres across India.
Reminding that Morocco is a destination that sells easily, Maliki said, "It is one of the oldest countries in the world. Geographically, it is strategically positioned, between Arab world, Africa, Europe and the nearest point to the US. It is somehow at the centre of the world, at that part of the world. We have old diplomatic traditions, the ambassadors of Morocco almost go back to 1600 years."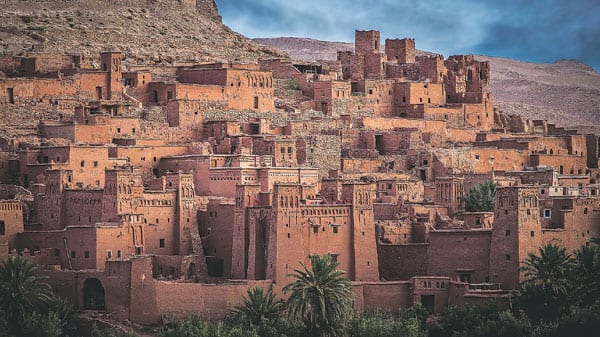 Ties between Morocco and India go back to the 11th century. Morocco received 11.30 million tourists in 2017 – world ranking 25th. "11.30 million is below our target but it is one-third the population of our country. It has unique selling points and has been attracting repeat visitors, who have visited the country at least twice. There is a growing intent among Indians to travel," stated Maliki, adding that the country was visited by 21,850 Indian passport holders (including NRIs), from India the number of visas issued was approximately 15,000. The embassy is expecting to double the figures by 2019.
From FITs to MICE and wedding groups, Morocco has a lot to offer as an exotic new destination for Indians. There are modern conferencing facilities and good infrastructure. It also meets the demands of vegetarian travellers. It has always been popular with Hollywood, but now Bollywood has also discovered Morocco, e.g. the some parts of the movie Tiger Zinda Hai and Raees was shot there. "Moroccans are Hindi movie fans and there are many movie halls in the country showing only Hindi movies," mentioned Maliki, adding that there are many incentives for film shooting.
It is also well connected with India by some Middle Eastern airlines. Maliki hopes that with the signing of newly revised air service agreement between the two countries, will lead to more flights and also bring down the fare charges.