Hiring and nurturing the right people
At the GMs Conclave in FHW Mumbai 2018, a think tank on 'Talent Management Strategies', general managers of leading hotel brands discussed their people management strategies and the challenges of retaining talent in today's dynamic world
One of the greatest challenges plaguing the hospitality industry is the unavailability of quality workforce in different skill levels. Retention of skilled workforce through training and development is also a  problem combined with high attrition levels. Talent Management was the topic of a Hospitality Think Tank – GMs Conclave at the recently concluded FHW Mumbai 2018. The panelists included Nicholas Dumbell, GM, Renaissance Mumbai Convention Centre Hotel; Suraj Kumar Jha, GM, Holiday Inn Mumbai International Airport; Sharad Datta, GM, Westin Mumbai Garden City; Kapil Kapoor, GM, Waterstone Hotel and Manish Dayya, GM, Novotel Mumbai Juhu Beach.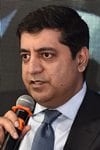 Starting the discussion, Datta said, "Key retention strategy is a very loaded question. India is at the forefront of growth. We need the software that is human catapult for that growth. It is getting more and more difficult to find good talent and retain it. This is surprising since the number of hotels have grown and so have the opportunities. At the Westin, we have  a strong focus on people. For us, it starts with hiring right. Our screening process has to be so strong as to get the right person." Commenting on the Millennial segment, he added, "Today's millenial wants instant gratification. We need to ensure that facilities like cafeteria are good and that the training given to new recruits is at par with indsutry standards. We need to make them feel proud of working with our company. As for screening, we put the positions available online. The interview process is structured and the general manager is involved throughout. We look for attitude, whether the candidate has the passion for the job and the knowledge to do it. We encourage hiring from within."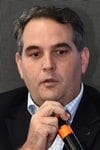 Dumbell agreed that hotels need to hire the right people and invest in them. "Hiring from within is a good option . If we are opening so many hotels, it makes sense to look out for people within the group. As for Millennnials, they have a different take on work and we need to embrace it. They want to join an organisation that will grow and nurture them," he stated.
The work culture
Dayya was also of the opinion that work culture is important. He said, "In our industry, we look at three key words – Hospitality, drinks and food…With these, demand will always be there. Right identification of talent, right work culture and environment and a great gender mix/ diversity is the key. Tech tools are more for convenience, to be able to connect to our guests more better but we should not lose the personal touch. We should provide equal learning opportunities, keep evolving and keep up with trends."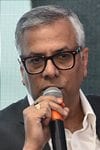 Jha believed that it is important to look at certain values and the candidate's willingness to get out of his or her comfort zone. "Skill can be trained but if you don't have the right values, it is difficult. When recruiting, we even look at colleges in small towns and also in the North East and places where there are less job opportunities," he informed.
Kapoor said that it is important to follow six aspects: meaningful work, freedom and control, fast track career growth, attractive package and a perfect work life balance. Need of the hour is to look at attitude rather than academics, he pointed out.
Commenting on remuneration, Dumbell said, "None of us joined the hotel business for the money. Hospitality is about people – if one is to be successful, we must be great with people. Show the candidates the BIG picture and they will stay with you."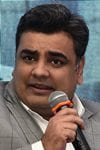 Datta felt that one cannot ignore that money is important. "But we must build in other measures to incentivise employees. Incentives play a huge role in developing and retaining people," he said.
Jha opined that money is not the only motivational factor. He suggested, "We must have transparency while hiring people and let them know about the growth they can achieve with us, the learning curve and also the international opportunities."
Speaking about women in the workforce, Dayya commented, "It is important to have the right gender mix and right work culture. To retain our women employees, we must encourage flexi working hours  and provide facilities like child creches, working from home option and opportunities for inter departmental movements or to properties closer to home. We encourage more and more women to join our workforce. In fact when a position opens up, we first look at suitable women candidates who can fill the vacancy."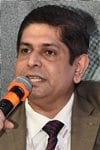 When asked about the ideal talent management strategy, Dumbell replied, "Most effective people management mantra? Leadership is about people. It cannot be learned in a classroom. One has to identify one's weaknesses and work on it. You are never too important to wash the dishes."
Datta felt that it is about talking to his staff. "My job is to help them do their job better. We must be able to build a comfort level where they can talk to each other and to me as their leader," he said.
Kapoor opined that to be an effective leader, he needs to stand with his staff and behind them. Dumbell concluded that the future is exciting for hospitality careers especially in India. "It is growth, growth and growth because culturally we are a hospitable nation. Stay here and you can make more money," was his advice to hospitality aspirants. Datta agreed by saying, "More is the word. Tremendous opportunities, lots of doors and windows."