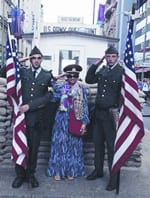 My success mantra
Hard work, determination and believing in your instinct and positivity.
My biggest learning
Failure is the key to success; each mistake teaches us something. Dreams do not have an expiration date, take a deep breath and try again.
My first milestone
Starting off a division with a team of 15 people with a turnover of Rs one crore and within five years extending our horizon globally to a team of 250 and an annual turnover of Rs 250 crore.
My inspiration in life
My father, K V Abdul Nazar (CMD of Akbar Group), who has taught that success is the result of perfection, hard work, learning from failure, loyalty and persistence.
My stressbuster
Shopping and reading.
My favourite management book
Barbarians At The Gate, and Zero to One by Peter Theil.
My dream destination
South of France, Maldives and Finland.
USP of Akbar Holidays
It is the most affordable and creates memoirs of every holiday, provides personalised services and assistance and is there for you 24×7.
Vision for my company
Sell new and offbeat destinations and introduce special holiday packages like food and wine trail holidays to Italy, Yacht Week, Burning Man, and Tomorrow Land.
My advice to gen-next
Believe in yourself, take up your challenges, dig deep within yourself to conquer fears, prove yourself and kick the word impossible from your system.
– Benazir Nazar, CEO, Akbar Holidays
(As told to Rituparna Chatterjee)