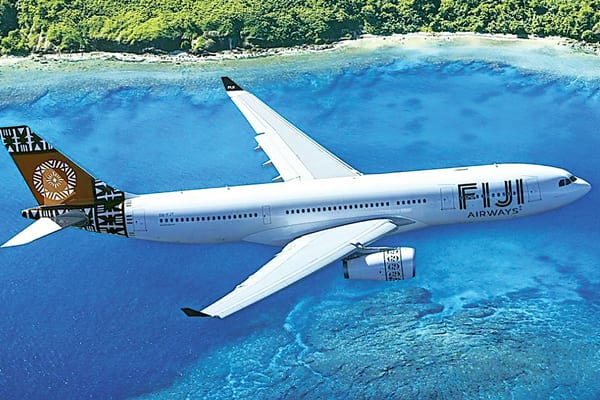 Fiji Airways appoints Bird Travels as GSA in India
Fiji Airways (formerly known as Air Pacific), the flag carrier airline of Fiji has appointed Bird Travels, the Airline Management Services arm of Bird Group as its local representative in India. The association marks the airline's latest step in developing its sales distribution network within the Indian market.
The appointment of Bird Travels is part of the intensive preparations undertaken by Fiji Airlines to realise its presence and quality enhancement within the Indian market starting September 1, 2018. Reinforcing the airline's commitment and growing confidence in the market, Bird Travels will now be responsible for all the airline's sales, marketing and ticketing activities in India.
Announcing the association, Gaurav Bhatia, executive director – Bird Group said, "Our association with Fiji Airlines will go a long way in improving the carrier's business in India as we are committed to promote its routes and overall presence in the country. We have devised a mechanism with a team of experts and latest technology that will sure enhance their operations, at the same time giving a fillip to their sales and marketing pursuits in the country. We are delighted and look forward to a long-term partnership with Fiji Airlines."
Sajid Khan, country manager India, Fiji Airways said, "With increasing number of international travellers in India every year, Fiji Airways has also witnessed a growth in Indian passengers. This is expected to grow due to a steady flow of leisure and MICE travellers flying between the country and 13 other countries of Fiji Airways' operation. Therefore, India becomes one of our prime markets and our association with Bird Travels will hopefully help us to tap into their distribution network effectively.
Fiji Airways operates international services to 13 countries and 23 cities including Fiji, Australia, New Zealand, Samoa, Tonga, Tuvalu, Kiribati, Vanuatu and Solomon Islands (Oceania), the United States, Hong Kong and Singapore. It has an extended network of 108 international destinations through its codeshare partners. The airline resumed direct flights to Narita, Tokyo on 3 July 2018. The Fiji Airways Group brings in 64 percent of all visitors who fly to Fiji, employs over 1000 employees, and earns revenues of over FJD $815 million (US $390m).