Being a part of Jumeirah Group gives us a close relationship with the industry
A part of the Jumeirah Group, Emirates Academy of Hospitality Management attracts students from 53 countries. Marianne Saulwick, director of industry liaison and professional development at the institution, highlights its unique positioning in the world of hospitality management education
Please give a brief background of Emirates Academy of Hospitality Management. Also, what have been your most significant milestones over the years?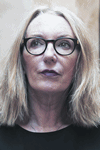 The Emirates Academy of Hospitality Management is a higher learning institution focused on enabling the next generation of business leaders through top quality hospitality management education. 15 years after its founding, the academy has become one of the top 10 best hospitality management schools in the world.
How is the institution positioned as a leading hotel school in the region?
Our purposefully small size provides our students with a personalised learning experience. Our prime location in Dubai puts us on the new frontier of hospitality. Being a part of Jumeirah Group gives us a close relationship with the industry. Our academic association with Ecole Hoteliere de Lausanne makes our curriculum among the best in the world.
What is the profile of the students – are they mostly from GCC countries or other nations also?
Our student body is composed of 53 different nationalities coming from all corners of the world. Because we are in Dubai, our student body comes from all over the GCC, Asia and Europe which are destinations that are at a relatively short flight.
What are the programmes offered – for undergraduates, postgraduates, and continuing education programmes for professionals?
We offer a Bachelor of Business Administration and a Master of Business Administration in International Hospitality Management which are the main degrees available to students. Furthermore, we offer short courses for individuals and working professionals who would like to broaden their skills and expand their knowledge. Our Executive Certificate programme targets working professionals who are keen to keep pace with hospitality innovation.
What are the placement facilities for students?
We have a dedicated career service and corporate relations department that takes care of putting students in contact with our industry partners to obtain internships and jobs after graduation. Our current job placement rate is 96 per cent within six months of graduation.
Future plans of the institution – any expansion plans?
To continue being the hospitality management school of the Middle East and setting new standards in education.