A number of TTC brands offer amazing dining experiences
The Travel Corporation's (TTC) family of brands recently announced its global partnership with VizEat, the world's most popular meal sharing platform. Brett Tollman, CEO, TTC speaks about the focused initiatives to offer immersive culinary experiences to their travellers
What kind of unique culinary experiences are you looking to offer to your guests through this partnership?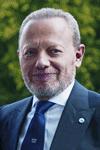 Our Travel Corporation travellers are primarily interested in enjoying authentic, immersive experiences in each destination, and 'dining with locals' is one such offering, which is why VizEat is a great partnership for us. The focus is having a wonderful dining experience in a local's home, eating delicious, typical regional cuisine. Our guests are from all over the world and they enjoy the high level of camaraderie by dining together while making new friends.
As the TTC family of brands covers varied segments and budgets, are these experiences only for your luxury tours?
We are launching this terrific partnership across all of our TTC Family of brands including Contiki, Trafalgar, Insight Vacations, Luxury Gold, Uniworld, Busabout, Evan Evans, Red Carnation Hotels, AAT Kings, Inspiring Journeys, and focused on ensuring there are dining options for all price points.
Are you also looking to include culinary tours as a separate segment?
A number of TTC brands offer amazing dining experiences, such as Trafalgar's exclusive 'Be My Guest' experiences where our guests are welcomed into locals' homes, unique settings and wineries. Insight Vacations offers 'Dine Around Evenings' where the travellers can choose from three-four restaurants to sample the regional cuisine in small groups. Our millennial brand, Contiki has a number culinary focused foodie trips called 'Munch', including tapas feasts and cooking lessons. The VizEat partnership further enhances our guests' local dining experiences as they enjoy their vacation with us.
Your views in the context of the Indian market, taking into consideration that Indian travellers are often particular about their food choices?
Our TTC trips offer a wonderful variety of regional cuisine and different dining options. We offer cooking classes with local chefs, wine and olive oil tastings, visiting local food markets, and sampling local specialties. We would hope and encourage that all travellers going abroad are open to trying new cuisine, different dishes and drinks, enjoyed around a table with local customs, local stories and exchanges.
Any other interesting factor you would like to highlight?
When I was recently in Paris, I enjoyed a meal in one of Vizeat's local's homes, and we enjoyed a delicious meal with steamed white asparagus, a Moroccan spiced roast lamb and local fruits for dessert, washed down with lovely local wines, in their garden. I would hope that any traveller, first time or seasoned, from any background and culture, would enjoy such a simple but delicious meal, while getting to know some new and interesting people around a dinner table. My fellow diners and I certainly did.