13th ATOAI convention to focus on destination Kerala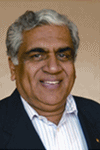 Adventure Tour Operators Association of India (ATOAI) convention will hold its 13th Annual Convention at Backwaters Ripples Resort, Kumarakom, Kerala from September 18 – 21, 2017. The theme for this year's edition is 'Emerging Pathways'. The global tourism industry is undergoing significant changes, with travellers increasingly preferring adventure and active holidays. The niche has not only become mainstream but is now leading it. The annual convention is supported and hosted by Kerala Tourism but ATOAI is inviting all stakeholders to contribute in its resolve to make India the adventure capital of the world. These include Government, tourism boards, industry, experts and media.
The agenda will include sessions on how to achieve these goals, networking amongst delegates, exhibits by state tourism boards and industry players, and FAM trips and a day of adventure to showcase Kerala as a unique tourist destination. ATOAI has ensured that its annual convention and events travel to different parts of the country to connect all stakeholders in the adventure tourism and to draw attention to host destinations. Capt. Swadesh Kumar, president, ATOAI is optimistic that the new destination will give a fillip to adventure tourism in the country.
There are different kinds of adventure possible within Kerala. Hills in the state make it possible to experience different forms of trekking including tiger wilderness camping, valley treks and forest treks as well. The best places for this include Periyar, Meeshapulimala and Korangini. The backwaters take up a large section of the state of Kerala, and are hence a great place for lots of action. Backwater kayaking is popular at Alleppey and Kuarakom. There is also a unique opportunity to try some white water rafting at Bhoothathankettu. River kayaking along the Periyar and Thekkady sanctuaries offer the perfect backdrop. Biking is an incredible form of recreation and also adventure in Kerala. You can bike through the hills, along the plantations and even the backwaters to give you a sense of the spaciousness and also the beauty of the state.